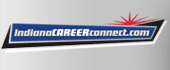 Job Information
Fiat Chrysler Automobile

MQAS / WCM-QCS Lead

in

Kokomo

,

Indiana
MQAS / WCM-QCS Lead
Job ID:1041636
Career Area:Quality
Job Category:Quality-Quality
Location:Kokomo,IN
46902,US
Date Posted:October 26, 2020
Brand:FCA Group
ApplyRefer A Friend
Share this job
Share on Facebook

Share on Twitter

Share on Linkedin

Share by Mail
Job Overview
Qualifications
Much has been said and written about FCA and the state of the American automotive industry, but the most important part of the story is being written now. FCA is creating a global industrial powerhouse. Every new day and new challenge brings the opportunity to drive your future. You'll get involved. You'll take risks. You'll leave your mark. Come and blaze new trails with us! The MQAS/WCM-QCS Lead will report to QCM and will lead all quality systems/programs, provide Quality Standards & WCM expertise to hourly and manufacturing salary personnel and collaborate with Plant Manufacturing and Engineering operations to champion FCA's quality improvement efforts across all functional areas. The MQAS / WCM-QCS Lead will apply problem solving and Quality systems knowledge to identify risks and create risk mitigation plans to avoid and resolve quality system deficiencies.
The MQAS/WCM-QCS Lead responsibilities will include but not be limited to:
Publish KPI's and metric reports (Safety, Warranty, Pulls/Repairs, Scrap, FTC/FTQ, Cost, Cpk, etc.)

Lead QCS pillar implementation

Work with the Central Team to define and understand standards

Work with people development to define master training plan based on needs

Work with Cost deployment to attack Quality loses

Review D Matrix and support lack of quality projects

Team work with all pillars to compliant score requirements

Work with WO & PM to complete O&R and QM projects

Lead QA Matrix completion (Reactive, Preventive, Proactive and Launch)completion

Identify top issues off QA Matrix and set-up problem solving teams to attack those issues, and assure there is read across to other areas of the plant for preventive and proactive approach

Lead QA Network completion

Provide guidelines to the team in process solving problem using WCM tools: 7 Steps of QCS, 7 steps of QMO&R support Audit

Prepare/coach teams that are identified to present projects during WCM audits

Prepare QC Pillar presentation for WCM Audits and assure audit presentations have the proper methodology and project content.

Provide assistance to QC Pillar Lead to ensure adherence to WCM criteria and assess planning to meet the scoring route map.

Work with Plant Quality and Product Engineering Managers to ensure their groups are working towards identifying, prioritizing and leading projects to reduce Pulls and Warranty defects to achieve KPI metric targets

Integrate with the other WCM Pillars to assist in plant reviews.

Benchmark & Read Across

Foster an environment of continuous improvement in the QE organization by benchmarking, evaluating others best practices, reviewing lessons learned, etc.

MQAS Oversee MSP/ISO Audits and oversee MQAS/QSA/ISO Specialists

Indirectly manage team of auditors and document coordinators

Ensure corporate audits and processes are met

Support Quality Commitments implementation
Basic Qualifications:
Bachelor's Degree or higher from an accredited university

Major(s): Mechanical Engineering, Electrical Engineering

Other four year engineering or technology degrees in combination with relevant experience will be considered

Minimum 5 years of related experience

Experience with Root Cause Analysis (RCA) and corrective actions

Demonstrated ability to coach and teach others

Strong communication skills, both written and verbal

Ability to communicate details from executive level to plant staff level

Self-motivated and directed

Effective presentation/public speaking skills

Ability to thrive in a high stress environment and take on many tasks at once
Preferred Qualifications:
Master's Degree or higher in Science or Business

Knowledge of World Class Manufacturing (WCM)

Experience in the design, testing, manufacture or assembly of powertrains and its related components

Process Sign-Off

Dimensional Layout / GD&T

Experience supervising hourly team members in a UAW environment

Greenbelt / Blackbelt certification

Extensive experience with WCM tools and methodologies

Experience in powertrain manufacturing is a plus

Basic knowledge of FCA Plant Systems such as PFS, ALS, MPTS, FIS
Our benefits reflects the FCA commitment to helping you reach your personal and professional goals. In addition to an environment that promotes career development, we offer benefits for a healthy lifestyle and a rewarding future, designed to take care of you and your family, in various stages of life.
As a global company, our employee packages will vary by country, customary norms and the legal entity into which you are hired.