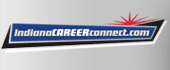 Job Information
MacAllister

Caterpillar ThinkBIG Program - Associates Degree Sponsorship

in

Lafayette

,

Indiana
Are you interested in earning a 2 year Associates Degree in Diesel Engine & Construction Technology? In partnership with Caterpillar and Owens Community College in Toledo, OH, MacAllister Machinery Co Inc sponsors individuals interested in obtaining an Associates Degree in Diesel Technology
About the ThinkBIG Program:
Through a unique college and industry partnership, Caterpillar and Owens Community College can help you gain the knowledge and experience you need to be in a rewarding career in just 2 years! This program is designed to develop technically competent and professional construction equipment service technicians.
As part the the ThinkBIG program, you will receive specialized hands-on training in the dynamic field of construction technology. You will take classes at Owens Community College learning how the most modern diagnostic tools and procedures are used to service the latest Caterpillar equipment. As a student you will build your technical expertise through courses and laboratories in Power Trains, Electronics, Fuel Systems, Air Conditioning, and Engine Repair from expert instructors utilizing state-of-the-art technical training in Caterpillar equipment through a combination of classroom instruction, hands on laboratory, and supervised occupational work experience at one of MacAllister's dealership locations
What MacAllister does for you:
We provide a work experience at our dealership that is structured to relate to the most recent classroom subjects that you will learn at Owens College. During your work experience we pay you! Need help with Tuition? We will reimburse you after each semester and grades are in. Need a job after graduation? As part of successfully completing the program, you will receive a full time position with us in your field of study as a construction equipment Technician.
How to get started:
Complete and online application, answer the interview questions and attach a resume if you have one -we will then review your information for consideration. If you meet the initial criteria, we will contact you about next steps. (DEADLINE TO APPLY AND SUBMIT YOUR PORTFOLIO IS FEBRUARY 15)
Portfolio Requirements:
High School Transcript to include Attendance Record
300 word essay about career goals
3 written letters of reference from teachers, counselors, and former employers
Completion of COMPASS Test or ACT results
You will be asked to submit your portfolio before receiving and official interview at one of our training locations. A Mechanical Aptitude test will be administered at the time of interview.
Locations available for training: Indianapolis, Fort Wayne, South Bend, Lafayette, Washington
For more information on Participant Responsibilities see the PDF on the MacAllister Company Website
The duties and responsibilities described here are not a comprehensive list, and the scope of the job may change as necessitated by business demands.
MacAllister Machinery Co Inc. is an Equal Opportunity Employer (EEO)
Job ID: 2018-2549
External Company Name: MacAllister Machinery Co., Inc.
External Company URL: http://www.macallister.com/
Street: 500 Hine Drive