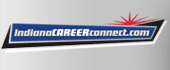 Job Information
Franciscan Health

Echo Technician II

in

Lafayette

,

Indiana
Echo Technician II
Cardiovascular Cath Lab
Franciscan Health
1701 South Creasy Lane Lafayette, IN 47905
Call; Days
Full-Time
High School Diploma/ GED Required
WHAT WE NEED
Patient-focused ECHO techs
WHO WE ARE LOOKING FOR
When a patient comes in for a diagnostic test, they are often nervous and unsure of what is going to happen. They are looking to be reassured and handled with care and respect. They are also trusting that the technician running the test is highly competent and accurate. Clearly this is the sort of position that requires someone who is equally good with people and machines.
Have you been told that you're great with people? Can you follow orders and procedures accurately? Do you enjoy knowing that your work is helping others receive the best possible healthcare? If so, let's talk.
WHAT YOU WILL DO
Clean the equipment, perform transducer cleaning, TEE cleaning, and electrical leakage testing in accordance with all infection control policies.

Respond to emergency callbacks within the designated timeframe in accordance with departmental policy.

Maintain equipment, troubleshoot equipment, and alert clinical engineering and management staff when equipment issues arise.

Participate in the department Continuous Performance Improvement program and related activities including evaluation of their own work and the work of peers in a professional manner.

Perform transthoracic echocardiograms (TTE) and transesophageal echocardiograms (TEE), stress echos (SE) in accordance with department policy and protocols, obtaining all required views as well as additional views to provide a highly diagnostic study.

Prepare images and data in a preliminary report in designated reporting system i.e. cardiology PACS or EMR system prior to physician reading the study.

Ensure patient safety by inspecting TEE probe for use, confirming leakage test completed and proper positioning of patients for all testing.

Record all required measurements in 2-d and M-mode as well as advanced measurements per policy and protocol.

Obtain all required views quickly and efficiently when conducting stress echocardiograms including post-exercise views routinely within sixty seconds of the end of the exercise.
WHAT IT TAKES TO SUCCEED
Graduate of an CAAHEP accredited echocardiography program with 800 clinical hours.

Experience working as an echo sonographer.

Knowledge of Congenital heart defects.

Knowledge of professional regulation and facility/program accreditation requirements.

Basic math skills, such as adding, subtracting, multiplying and dividing.

Knowledge of all aspects of Basic Life Support (BLS) emergency care.

Customer service skills.

Make decisions and use judgement in ambiguous situations.

Work independently with minimal supervision.

Infection control knowledge.

Knowledge of patient handling techniques and procedures and protocols necessary to provide patient safety.

Quality control analysis.

Strategic thinking.

Effectively communicate verbally and in writing.
WHAT WE'RE LOOKING FOR
1-3 Years Experience
License(s): Registered Cardiac Sonographer
Certification(s): Basic Life Support Program
Travel: Never or Rarely
EQUAL OPPORTUNITY EMPLOYER
It is the policy of Franciscan Alliance to provide equal employment to its employees and qualified applicants for employment as otherwise required by an applicable local, state or Federal law.
Franciscan Alliance reserves a Right of Conscience objection in the event local, state or Federal ordinances that violate its values and the free exercise of its religious rights.
Franciscan Alliance is committed to equal employment opportunity.
IMAGING SERVICES ​​​​
Lafayette, IN, US, 47905
Full-Time
Never or Rarely
employmentType: Full-Time
Days
Lafayette
IN
47905
1701 South Creasy Lane