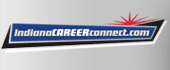 Job Information
Franciscan Health

EMS Educator

in

Lafayette

,

Indiana
EMS Educator
Emergency Medical Service Central
Franciscan Health
1501 Hartford Street Lafayette, IN 47904
Call; Days; Evenings
Full-Time
Trade School / Certification Required
WHAT WE NEED
Teachers with a passion for medicine
WHO WE ARE LOOKING FOR
Emergency Medicine is a field that calls special people. People who thrive on being able to provide fast and accurate care. As you might imagine there are a variety of policies and regulations that need to be followed – even in an emergency. It's a full time job (literally) to stay on top of these policies and be able to develop and teach curriculum to ensure compliance. Call it a trainer… an educator… a teacher… we call it an important part of our emergency medical team.
Do you have experience developing curriculum and training programs? Are you able to follow and stay current on government and hospital regulations? Are you a good teacher? We might just be the perfect match for your skills.
WHAT YOU WILL DO
Assist in the development, evaluation, and implementation of divisional policies and procedures facilitated through participation in College, Division, and program teams such as committees or assigned projects as well as in-service activities.

Coach and assist other EMS educators to function as a team to provide and assure ongoing quality of pre-service and in-service programs as well as best practices in teaching and learning.

Collaborate with program faculty to ensure best practices in teaching and learning for program students.

Conduct outreach and program marketing activities, establishing good relationships with state, public and local agencies.

Coordinate pre-service and continuing education classes, coordinate and participate in clinical experiences.

Demonstrate active leadership by planning, implementing and assessing programs that contribute to Strategic Directions.

Evaluate and assess student outcomes through appropriate assessment tools/methods; actively utilize results to inform improvements at a program and course level.

Mediate and communicate concerns between students, clinical faculty, center clinical coordinators, the general public, and the college.

Seek innovative and alternative methods to optimize safe and effective teaching and learning environment.

Teach assigned program courses and assist with the development of specific course content based on the National Standard EMS curriculum.
WHAT IT TAKES TO SUCCEED
Prior EMS Education and/or EMT/Paramedic experience.

Conceptualize and plan.

Convey complex subject matter, simply.

Critically evaluate and analyze information in written materials.

Customer service skills.

Deliver presentations and public speaking engagements.

Effectively communicate verbally and in writing.

Emergency Response and Preparedness skills.

Understanding of Human Resource policies and procedures.

Knowledge of laws, regulations, or policies impacting the Healthcare industry.
WHAT WE'RE LOOKING FOR
1-3 Years Experience
License(s): Emergency Medical Technician; Emergency Medical Technician - B; Emergency Medical Technician - P; Paramedic
Certification(s): ACLS Instructor; BLS Instructor; Pediatric Advanced Life Support Instructor
Travel: Never or Rarely
EQUAL OPPORTUNITY EMPLOYER
It is the policy of Franciscan Alliance to provide equal employment to its employees and qualified applicants for employment as otherwise required by an applicable local, state or Federal law.
Franciscan Alliance reserves a Right of Conscience objection in the event local, state or Federal ordinances that violate its values and the free exercise of its religious rights.
Franciscan Alliance is committed to equal employment opportunity.
CLINICAL PROFESSIONAL ​​​​
Lafayette, IN, US, 47904
Full-Time
Never or Rarely
employmentType: Full-Time
Days
Lafayette
IN
47904
1501 Hartford Street