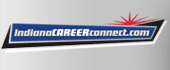 Job Information
Landis+Gyr

Engineering Technician II

in

Lafayette

,

Indiana
Engineering Technician II
Tracking Code
20200035
Job Description
The Engineering Technician II is an integral part of the product development team, documenting, testing and performing pre-verification and pre-validation testing of electronic hardware for Automatic Meter Reading (AMR)/ Advanced Metering Infrastructure (AMI) products, focusing on Revenue Grade Electricity Meters. The Product Engineer 1 will also contribute to the development of new and existing meter designs and as well as component evaluation and selection using simulation, schematic entry, PCBA layout, bread-boarding, design of experiments, testing and validation in an office and development laboratory environment
Required Skills
Contributes to new product development with a focus on testing of assemblies, subassemblies, electronic circuits including and not limited to AC/DC power, serial interface, signal conditioning, level shifting, small signal, power electronics, transient protection, and microcontroller interfaces.

Selects, evaluates, and qualifies components.

Contributes to system test specifications including, functional requirements, detailed test specifications, and production test procedures.

Contributes to design verification testing processes and procedures.

Updates engineering documentation, submits engineering change requests and notifications, enters deviations etc... in the PDM system.

May assume responsibility for existing product enhancement and maintenance efforts.

Updates job skills through hands on training, mentoring, seminars, classes, and journals.

Supports and adheres to Company's core values.

Performs other duties or responsibilities as assigned or required.

Supports and adheres to Company's Code of Conduct and Ethics Policy.

Represents Company in a positive, professional manner when working with both internal and external customers.
Required Experience
Desired Education/Experience:
Required Minimum Level of Education: Bachelors Degree
Required Minimum Years of Experience: 2 years
Experience with electronic test equipment and tools: Soldering/de-soldering equipment, oscilloscopes, DMMs, spectrum analyzers and other related equipment

Experience with schematic capture tools and circuit simulation (SPICE).

Experience with high level programming language desired: Visual Studio, Lab View etc…

Experience with circuit design, prototyping, testing and debugging of electronic circuits

Must have proficient multitasking, organizational and time management skills

Excellent listening skills and ability to understand information and ideas presented verbally and in writing

Ability to recognize potential problems and take proactive measures

Willingness to learn and develop new skills

Solid modeling and/or drafting experience a plus

Revenue electricity metering experience a plus
Job Location
Lafayette, Indiana, United States
Position Type
Full-Time/Regular