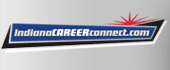 Job Information
RFA Engineering

Mechanical Design Engineer

in

Lafayette

,

Indiana
RFA Engineering (www.rfamec.com) is seeking a growth oriented Mechanical Design Engineer to become an integral part of our engineering team at our customer's facility in Lafayette, IN. The selected candidate will work with an experience engineering staff in the development of large diesel engine components. The candidate will work both as an individual contributor and as part of a project team. Work will include product design, product improvement, coordination of analysis and detailing tasks, supplier collaboration, engine build coordination, and validation. The work will be highly collaborative with both internal customers and external suppliers. This opportunity represents a unique opportunity for candidates interested in working in a fast paced, team environment.
Our customer's facility is a world-class engineering and manufacturing center. This is a full time position that is indefinite in duration with the opportunity of professional growth, direct hire by our customer, and additional opportunities within our own organization.
Mechanical Design Engineer
The job duties may include any of the following:
Product development in the diesel and natural gas engine industry.

Product design. Must have the ability to read and interpret blueprints, technical drawings, schematics and computer generated reports.

Design of engine systems and subsystems. Experience with the design of agricultural, construction or related off-highway equipment preferred.

Communication with suppliers and customers on product selection and integration.

Use of Creo 4.0 and Teamcenter to support 3-D Modeling of components.
Requirements
BSME, BSMET or equivalent degree with experience.

Strong mechanical aptitude demonstrated through work experience or hobbies.

Excellent communication both written and verbal.

Demonstrated ability to meet deadlines and commitments.

Strong analytical, problem solving and troubleshooting skills.

Ability to thrive in a team environment.

Ability to travel (less than 10% of time).
Desired Attributes
Experience with the APQP (Advanced Product Quality Planning) process.

Experience in 3-D Modeling Software; Creo 4.0 (Pro/Engineer) experience.

Previous experience with Teamcenter or other PDM software.

Experience with manufacturing processes.

Design experience or exposure to off-road mobile equipment or engines.

Experience with shop or factory support.

Desire to work in an engineering environment focusing on robust & cost effective design.
Why work for RFA?About RFA EngineeringRFA Engineering has provided machine design and engineering services to industry leading customers since 1943. Our primary focus is project based product development of off highway equipment including agricultural, construction, mining, recreational, industrial, and special machines. Our work includes concept development, product design, documentation, problem-solving, simulation, optimization, and testing of components, systems and complete machines. Our engineering staff is located both at our Engineering Center in Minneapolis, and at numerous customer sites throughout the U.S.We Offer Competitive Benefits:
Health and Dental InsuranceSupplemental Vision InsuranceCompany Paid Life InsuranceCompany Paid Long-Term DisabilityShort-term DisabilityRetirement Savings Account (Traditional 401k & Roth 401k)Flexible Spending Plans for Medical Expenses and Dependent CareExtra Time BonusesPaid Time Off (PTO)Holiday PayBereavement LeaveEmployee Assistance Programs (EAP)Education Assistance
Equal Opportunity and Veteran Friendly
Powered by JazzHR