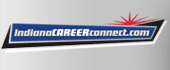 Job Information
Franciscan Health

Nutrition Associate

in

Lafayette

,

Indiana
Nutrition Associate
Food and Nutrition Services East
Franciscan Health
1701 Creasy Lane Lafayette, IN 47905
Days/Evenings; Holidays; Weekends
PRN (As Needed)
High School Diploma/GED Preferred
WHAT WE NEED
Food service professionals
WHO WE ARE LOOKING FOR
Food service in a hospital involves more than just preparing healthy food in a clean environment. It involves delivering the right food trays to the right patients as prescribed by their doctors. Our food service professionals take pride in maintaining a clean food line and accurately preparing and serving patient meals.
Are you good at documenting orders? Can you monitor quality control to make sure no mistakes are made in food prep and serving? Are you clean and professional with your food preparation? Your skills are needed in our kitchen.
WHAT YOU WILL DO
Assist in menu processing.

Record all specials for production adds or deletes as needed.

Write menu requisitions for special diets and refers unusual diets to dieticians.

Ensure tray quality for patients.

Accurately document all diet orders in kardex.

Accurately check trays (less than 3 errors per tray line) to ensure patient receives correct menu.

Control pace of tray line (no more than 3 stops per line).

Start and end tray line on time.

Ensure patient satisfaction.

Conduct bi-monthly meal rounds and submits report to ADPS.

Complete 25 patient satisfaction surveys per month.
WHAT IT TAKES TO SUCCEED
Accurately record temperature of food and equipment. Practice safe food handling procedures including keeping food at safe temperatures, transporting and storing food correctly, and labeling and dating all foods.

Accurately document diet orders. Use appropriate menu for diet and provides appropriate food. Refer unusual diets to dietitians for assistance.

Assist in meal selection. Present and distribute patient menus.

Assist patient, as required, in completing menu choices and modify as necessary to meet the prescribed nutrition care order.

Explain basic diet restrictions to patients.

Check tray line accurately. Start and end tray line on time.

Practice good hand washing and personal hygiene.

Use time and resources wisely to insure all work is complete.
WHAT WE'RE LOOKING FOR
1-3 Years Experience
License(s):
Certification(s):
Travel: Never or Rarely
EQUAL OPPORTUNITY EMPLOYER
It is the policy of Franciscan Alliance to provide equal employment to its employees and qualified applicants for employment as otherwise required by an applicable local, state or Federal law.
Franciscan Alliance reserves a Right of Conscience objection in the event local, state or Federal ordinances that violate its values and the free exercise of its religious rights.
Franciscan Alliance is committed to equal employment opportunity.
SUPPORT SERVICES ​​​​
Lafayette, IN, US, 47905
PRN (As Needed)
Never or Rarely
employmentType: PRN (As Needed)
Days/Evenings
Lafayette
IN
47905
1701 Creasy Lane