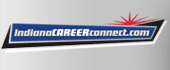 Job Information
QuEST Global

Project Engineer - EPS

in

Lafayette

,

Indiana
17447BR
Title:
Project Engineer - EPS
Job Description:
Are you a highly organized and detail oriented professional? Do you have a background in project management, preferably in an engineering environment? Do you have a passion to work in aerospace or the defense industry? Then QuEST may have the job for you.
Who is QuEST?
We are a global product engineering and lifecycle solutions company. Our goal is to become the most recognized and trusted global engineering partner for our customers—Fortune 500 companies in the Aerospace, Defense, Medical Devices, Oil & Gas, Power, and Transportation industries. We know we can find solutions to their most important technical and business challenges they encounter. We help them make their products the most competitive in the world and that's how we've grown to over 12,000 problem solvers in 50 centers around the world. We aspire to be a 100-year company, which doesn't mean staid and boring, but that we evolve and adapt to create the frontier of the industry.
The Team
QuEST has a track record of scaling services for new customers. We are leveraging that expertise to build a new team supporting one of the largest defense contractors in the country. As a member of this team, you will be on the front lines helping establish the next big account for QuEST. Experienced managers in Delivery will be supporting you and the new team as we launch our unique Engineering Process Services model to help our customers recapture some of their precious bandwidth and help them deliver top notch aerospace and defense products.
The Role
The successful candidate will possess a combination of technical and behavioral skills to thrive in an engineering environment. You will perform a critical support role in assisting overburdened engineers by helping track and manage processes within the drawing release/hardware delivery workstream. Perhaps most importantly, you will help our customers deliver high quality products on time. How? By being proactive in overcoming obstacles, providing answers to questions, keeping the process moving, and always looking for ways to improve.
Our Culture
We just crossed the 21-year mark, and despite remarkable growth, we have maintained a culture of empowerment at all levels—what we call "intrapreneurial". You will be part of the decision making to drive continuous improvements so we can stay healthy as a business in a challenging industry. Our focus is on fostering a collaborative environment based on the belief that we can be more effective and achieve more as a team rather than individually.
Job Functions
Working with customer's engineers, manage, update, and status drawing release plan.

Work with customer's engineers to manage and update hardware tracking sheets and, as necessary, locate items on the shop floor

Organize and support review meetings including: scheduling and attending meetings, compiling presentation material, and tracking action items to closure, storing artifacts in PDM

Tracking of inquiries related to drawing and orders, both internal to the customer and from the supplier.

Creating and presenting weekly status reports.

Note: exact scope of EPS service is yet to be defined with customer. Will be clarified prior to start date / project kick-off.

This position will eventually be located onsite at customer's Marlborough facility. Due to current COVID safety precautions, the work will be executed primarily remotely from home. Candidate will have to physically go to customer site during initial badgeing and on-boarding, and then occasionally as needed to support deliverables such as checking physical part inventory. Mutual decision will be made prior to physical site visit in advance.
Qualifications
We're excited to talk to you if:
You hold a minimum AS degree and 3-5 years of relevant experience in engineering or aerospace

Have solid skills in Microsoft Office tools, especially PowerPoint and Excel and Outlook

Have a working knowledge of any of the following:

Project scheduling, basic EVMS

Product Lifecycle Management (PLM) system (Windchill, Teamcenter, etc.)

SharePoint or another collaboration application

SAP

​Knowledge of EPS processes:

​engineering change process (CR / CN)

basic procurement process (PO placement to vendors)

Customer gated review meetings (design review / drawing release reviews, ATTR, etc.)

Drawing redlining

Experience with QuEST best practices

writing standard work and work instructions

identifying and implementing productivity / process improvements

defining KPIs for the services performed (ex. cycle time, turnbacks)

training other QuEST team members on the best practices and how to execute standard work

completing peer reviews with other QuEST team member's deliverables

Organized and self motivated. Attention to details such as KPI charts and data trends

Work well in a team oriented environment including heavy customer interfacing

You have a continuous improvement mindset and are always seeking ways to do things better and faster without compromising quality.

Like to work in a fast paced, creative environment without a lot of management oversight. You are independent and forward facing.

Enjoy people and dynamic teams with diverse experiences. We have fun together!
Physical Requirements & Work Environment
Mostly office environments, may require occasional shop floor involvement.

Substantial amount of telephone and computer work.

Heavily regulated industries with strict adherence to procedures.

Flexibility to meet business deadlines by staying late or arriving early.

Typical 8 hour days plus lunch / core (required) hours are 9 AM to 4 PM.

Due to the nature of the work, all candidates must be a U.S. Citizen.
The physical demands described here are representative of those that must be met by an employee to successfully perform the essential functions of this job. Reasonable accommodations may be made to enable individuals with disabilities to perform the essential functions.
Location: Marlborough, MA
Travel: None expected
Auto req ID:
17447BR
Job Type:
Full Time-Regular
Assignment Country:
United States
Total Years of Exp:
3-5 years
Education Type:
Associate Degree-Others(Technical)
Assignment State:
INDIANA
Assignment Location:
Lafayette
Experience Level:
Mid Level