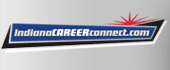 Job Information
Integra LifeSciences

Supplier Quality Engineer

in

Lafayette

,

Indiana
Supplier Quality Engineer
US–IN–Lafayette, Vacancy ID2021-37440
Career Home › Job Search Results ›Supplier Quality Engineer
Changing lives. Building careers.
Integra LifeSciences, a world leader in medical technology, is dedicated to limiting uncertainty for surgeons, so they can concentrate on providing the best patient care. Integra offers innovative solutions in orthopedic extremity surgery, neurosurgery, reconstructive and general surgery, and regenerative wound care.
Founded in 1989 Integra is headquartered in Plainsboro, New Jersey and has more than 4,000 employees worldwide. Integra's common stock is listed on The NASDAQ Stock Market under the symbol "IART."
RESPONSIBILITIES
Responsibilities
Provides quality assurance leadership to select contract manufacturing sites and raw material suppliers engaged in the production of Codman products

Establishes and ensures the Approved Supplier List is up to date

Establishes the yearly supplier's audit planning and ensures the execution in a compliant manner

Conducts supplier audits according to good manufacturing practices, international organization for standardization and any other applicable standards

Ensures comprehensive measurement systems in place to monitor effectiveness of supplier quality and reliability systems to identify, correct and prevent defects

Establish and ensure Supplier Quality Agreements are up to date for applicable suppliers engaged in the production of Codman products

Report on contract manufacturer performance metrics

Ensure technical support to QC, purchasing and production departments

Provide Quality Engineering Support to suppliers including audits/assessments, inspection technique support, verification /validation activities, CAPA and change management. FDA CFR part 820 and ISO 13485 regulations/standards will be the focus.

Addresses Supplier Change Request compliance with procedures and regulatory requirements

Ensures that activities for validation of outsourced new processes/products are performed and documented according to procedures and within the defined timeline

Addresses and corrects outsourced product and processes non conformances

Ensures that Supplier Nonconformances are initiated, dispositioned, approved and investigated according to plans and in compliance with procedures and regulatory requirements

Escalate supplier quality issues and make sure that appropriate actions are in place to fix the issue in a compliant manner

Participates and supports internal and third party audits / inspections
QUALIFICATIONS
What are we looking for?
Qualifications
A minimum of a Bachelor's Degree in a technical discipline, or equivalent combination of education and experience is required.

Experience working in a Medical Device manufacturing environment is preferred.

Operations supplier quality experience is preferred

Minimum 2 years of professional work experience in a GMP and /or ISO regulated industry is required

Knowledge of Medical device standards and regulations such as ISO13485, 93/42 EEC, 21 CFR part 820

Strong communication, teamwork, and organizational skills

Strong analytical problem solving and root cause analysis skills

Auditing background is preferred

Use of ERP, PLM systems

Use of Microsoft office tools

Knowledge of statistical techniques
OUR PRODUCTS
We are proud of our 25 year heritage as a leader in regenerative medicine. Today, our scientific innovation and diverse product portfolio continue to help patients and surgeons around the world.
OUR CULTURE
We have an entrepreneurial, small company feel, yet deliver big company results. Your ideas – big and small – are welcome here. We embrace change and reward our people who are committed to making Integra a stronger company.
OUR VALUES
We believe how we do things is as important as what we do. Our Values guide how we work and how we act towards our customers, patients and each other every day. We value Our People, Integrity, Excellence, Embracing Change, Decisiveness and Teamwork.
Integra LifeSciences is an equal opportunity employer, and is committed to providing equal employment opportunities to all qualified applicants and employees regardless of race, marital status, color, religion, sex, age, national origin, sexual orientation, physical or mental disability, or protected veteran status.
This site is governed solely by applicable U.S. laws and governmental regulations. If you'd like more information on your rights under the law, please see the following notices:
EEO Is the Law (https://www.eeoc.gov/laws/index.cfm) |EOE including Disability/Protected Veterans (https://www.eeoc.gov/eeoc/publications/ada_veterans_employers.cfm) Integra LifeSciences is committed to provide qualified applicants and employees who are disabled veterans or individuals with disabilities with needed reasonable accommodations in accordance with the ADA (https://www.eeoc.gov/eeoc/publications/fs-ada.cfm) . If you have difficulty using our online system due to a disability and need an accommodation, please email us at careers@integralife.com or call us at 855-936-2666.
Please see our Privacy Policy (https://www.integralife.com/privacy) . Use of this site constitutes your consent to application of such laws and regulations and to our Privacy Policy. Your use of the information on this site is subject to our Terms of Use (https://www.integralife.com/terms) . You should view the News section and the most recent SEC Filings in the Investor section in order to receive the most current information made available by Integra Life Sciences. Contact Us (https://www.integralife.com/contact) with any questions or search this site for more information.
© Copyright 2020 Integra LifeSciences Corporation. All Rights Reserved.
Integra LifeSciences