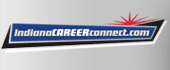 company that is <a href="https://www.aecom.com/without-limits/" target="_blank">pioneering the future </a>. Our teams around t
leadership. Our <a href="https://www.aecom.com/about-aecom/core-values/" target="_blank">core values </a> define who we are,
e.Check us out at <a href="https://www.youtube.com/watch?v=8gwbf-_Jt-Q">https://www.youtube.com/watch?v=8gwbf-_Jt-Q </a> !Come join our te
down to not only <a href="https://www.aecom.com/about-aecom/corporate-responsibility/" target="_blank">delivering a better world </a>, but working to "ma
e that champions <a href="https://www.aecom.com/careers/diversity-inclusion/" target="_blank">inclusion, diversity </a> and overall <a href="https://wellbeingataecom.com/" target="_blank">employee well-being </a> through programs su
Job Information
AECOM

Toolroom Coordinator Technician 3

in

Lafayette

,

Indiana
United States of America - Indiana, Lafayette
Job Summary
AECOM is seeking a 1st shift Toolroom Coordinator Technician 3 to support our manufacturing maintenance team with project coordination and tracking in the Lafayette, IN area.
Typical work hours are Monday-Friday, 6:30am – 3:00pm; hours may vary based on business demand.
This position requires experience with a CMMS (Computerized Maintenance Management System) and the ability to form and sustain efficient, positive working relationships with all levels of the organization. Provide support to Engine Assembly programs by investigating tooling request and providing initial evaluation of proposed corrective actions. Provide drawings and work orders for the repair or modification of assembly tooling to maintenance shop or outside vendors. Work with outside sources to obtain quotes for the manufacture of new tools. Write purchase orders for new and replacement tooling as well as other materials needed in the assembly process.
The Toolroom Coordinator Technician 3 performs retrieval, delivery, inspection and inventory control tasks, including
Coordinate the manufacture of tools and fixtures.

Assist with the implementation of new tooling or modifications to existing tools by ordering materials, receiving materials, inputting work orders, and coordinating through the machine shop and or fabrication shop for completion in a timely manner.

Provide quote packages (drawings, specific details, etc.) to outside vendors for purchasing new tools or modification of existing tools.

Manage multiple engineering tooling projects simultaneously.

Responsible for the repair of pneumatic tools by obtaining quotes for repair, shipping, tracking, and receiving back.

Provided support for the coordination of work order request from production/engineering groups to machine shop, fabrication shop, and electrical shop.
In addition, this position is responsible for
Effectively communicating with the site management team and all customers to resolve systems/operations issues.

Safely performing functions of the position including following proper safety guidelines such as job hazard analysis and lockout/tagout procedures and wearing PPE as required.

Operating various measuring, diagnostic and testing instruments to help provide energy efficiency solutions.

Maintaining a strict schedule in order to be successful in the assignment, yet demonstrates flexibility in the day-to-day activities and scheduling for the benefit of the customer.

Other duties as assigned by Manager or Supervisor.
For more information, please contact Tracy Story at tracy.story@aecom.com!
Within AECOM, our group provides facilities and production maintenance services for our clients' industrial, manufacturing, distribution, pharmaceutical, and commercial sites worldwide.
We run our own crews of Production Maintenance Techs, CNC Service Techs, Automation Techs, Industrial Electricians, Maintenance Mechanics, Industrial HVAC Techs, Logistics / Crib Management, Planner/ Schedulers, Supervisors and safety professionals inside our customers' facilities to keep their infrastructure operating smoothly.

These are full-time, regular positions with AECOM that offer a full benefits package.

Check us out at https://www.youtube.com/watch?v=8gwbf-\_Jt-Q !

Come join our team!
PEOHR
Additional Information:
Qualified applicants who are offered a position must pass a pre-employment substance abuse test.

This position may require a valid Driver's License.

This position does not include sponsorship for United States work authorization.

This position will require the ability to obtain a security access badge at our client's location.

This position may require various shifts, weekends, and alternative work schedules.
Physical Requirements:
Requires the ability to regularly lift up to 50 lbs.

Some tasks will require repetitive wrist movement.

Some tasks will require the ability to walk extensively throughout facilities during a workday.

Requires ability to read and understand information contained in a variety of documents or displayed on a computer screen.

Requires ability to use a variety of office equipment and to operate a computer keyboard to access data bases, to send/receive messages and to prepare documents.

Requires ability to attend meetings throughout the site and potentially travel to other AECOM, customer and/or vendor locations in the area, as well as some air travel to more distant locations.

Requires the ability to communicate with others on the telephone and in one-on-one or group discussions, meetings and presentations.

Demonstrated fluency in computer use including the full Microsoft product line.

Requires the ability to interact with all clients in a professional and friendly manner despite periods of stress.
Special Requirements:
Wear steel toe safety shoes, safety glasses, gloves, hard hats and other Personal Protective Equipment as needed.

Cope with demands (stressors) that are associated with the job and/or the work environment so that acceptable levels of performance and overall contribution are maintained.
Other Attributes:
Must be willing to work overtime when required. May be required to work holidays and weekends.

Work schedules can change based on critical business needs.
Minimum Requirements
High School diploma or demonstrated equivalent.

3 year of experience in materials management, including using a computer to track material and information.

Demonstrated understanding of inventory control terminology, measures, and concepts.
Preferred Qualifications
Prior warehouse, tool crib, or parts crib experience.

Experience with Material Handling Systems, Work Order / CMMS Systems, Hazardous Materials Systems, and/or crib systems.

Experience operating forklifts, or willingness to be trained at facility.

Technical certification or specialized training preferred.
What We Offer
When you join AECOM, you become part of a company that is
pioneering the future . Our teams around the world are involved in some of the most cutting-edge and innovative projects and programs of our time, addressing the big challenges of today and shaping the built environment for generations to come. We ensure a workplace that encourages growth, flexibility and creativity, as well as a company culture that champions
inclusion, diversity and overall
employee well-being through programs supported by company leadership. Our
core values define who we are, how we act and what we aspire to, which comes down to not only
delivering a better world , but working to "make amazing happen" in each neighborhood, community and city we touch. As an Equal Opportunity Employer, we believe in each person's potential, and we'll help you reach yours.
Job Category Maintenance
Business Line Management Services
Business Group Management Services Group (MS)
Country United States of America
Position Status Full-Time
Requisition/Vacancy No. 214409BR
Clearance Required No
Qualified applicants will receive consideration for employment without regard to race, color, religion, sex, national origin, sexual orientation, gender identity, disability or protected veteran status.
AECOM