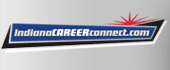 Job Information
US Cold Storage

Automation Maintenance Technician

in

Lebanon

,

Indiana
Automation Technician I
Who We Are: USCS is driven to advance, innovate and serve companies seeking the best service, facilities, and logistics in the cold chain. We are employee focused, an equal employment opportunity employer and would love to have you join our team.
The Job Details: The Automation Technician I is an hourly position which supports the operation of an automated material handling system. This position focuses on ensuring that the ASRS and associated automated components are operating efficiently. This position will diagnose and resolve errors, both physical and IT related. Will use various computer applications to ensure that Warehouse Management System (WMS), Warehouse Control System (WCS), and Programmable Logic Controller (PLC) communication and positioning of inventory is accurate in the system. Duties and Responsibilities include the following:
Independently monitor Warehouse Control System (WCS) interface for potential faults created in automation and follow SOP's to clear machine faults in a timely and efficient manner. May need to physically move product (up to 100#) to resolve machine faults.

Utilize the Warehouse Management System (WMS) and Warehouse Control System (WCS) to troubleshoot errors related to the automated warehouse.

Monitor Warehouse Control System (WCS) for inventory comingling and initiate routines to consolidate pallets as appropriate to achieve required levels of pallet storage.

Monitor number of missions created by release of work to the system to ensure ability to complete required workload in automation and advise shift supervisor of potential conflicts.

Escalates errors and system outages acting as key liaison between operations, automation provider, and USCS specialist to help resolve errors.

Ensure data integrity on information utilized in Warehouse Management System (WMS) and Warehouse Control System (WCS) for operational execution.

Perform PM (preventative maintenance) as assigned on automation equipment.

Participate in continuous improvement teams on warehouse automation.

Follow Automated Processes to support successful execution of warehousing processes

Secondary job tasks include Maintenance Technician I and II tasks, as assigned.

Including, but not limited to: required paperwork, battery maintenance, general housekeeping and maintenance, troubleshooting, electrical work, welding, equipment maintenance, and other preventative maintenance tasks.
What We Are Looking For:
Education
High School Degree or GED

Advanced technical training and or certificate is preferred
Experience
Knowledge and working experience with computer systems (prefer WMS and WCS experience)

Familiar with PLC

Understand conveyer maintenance and repair

Familiar with ASRS Cranes and repair

Proficient in electrical systems

Good technical understanding and experience with basic computer operation

Flexibility to work all shifts including weekends

Prefer understanding of Distribution Center processes

Ability to communicate clearly

Ability to multi-task while maintaining attention to detail and deadlines

Team-oriented and collaborative

Creative-thinking and problem-solving skills
Other Abilities You Will Need to Have: The physical demands described below are representative of those required of an individual performing the essential duties of this position. Reasonable accommodations may be made to enable individuals with disabilities to perform the essential duties.
Good arithmetic, reading, and typing skills

Sit and/or stand for extended periods of time

Be able to see, speak and hear

Ability to work overtime as needed

May require physical effort associated with using the computer to access information, or occasional standing, walking, lifting needed to carry out everyday activities.

Understand and follow verbal instruction, written instruction and company policies.

A starter that can work independently and coordinate with others

Follow safety procedures at all times.

Ability to manage stress and productivity guidelines
The Standard Details:
Always maintain a professional manner in appearance and communications.

Participate in staff and/or customer meetings if required.

Initiate action to prevent the occurrence of any non-conformities relating to product, process, and quality systems. 

Identify and record any issues relating to product, processes and/or quality.

Initiate, recommend, or provide solutions through appropriate channels.

Verify the implementation of solutions.

Follow posted security procedures at all times while in the building.

Participate in Safety and Educational Training.

  
What's In It For You:
A great company with great people. Full-time employees not under contract are offered: 401K and Educational Assistance after 1 year; If elected, Blue Cross Blue Shield after 30 days of service; Company Life Insurance; and a bunch of other great perks.
Things We Need To Mention:
The above job description may not include all tasks necessary to complete the job.

Job functions may vary based on area of operation. The job description is a listing of the most common tasks the associate will be required to perform in that job area.

Reasonable accommodations may be made to enable individuals with disabilities to perform the essential duties.
Job ID: 2021-2324
External Company Name: United States Cold Storage
Street: 415 S Mt. Zion Rd