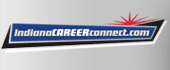 Job Information
Signant Health

Associate Director of Product Development

in

Madhapur, Hyderabad, India

,

Indiana
Role Overview
Signant Health innovates at the leading-edge of clinical research data, one exceptional service at a time. From the advanced technology of our flexible platform, to the efficiency of our scalable and configurable Randomization and Trial Supply Management () Clinical IRT solution, to our science-focused programs, Signant does it faster, better and with an eye on the future of our industry.
If you're looking for a growing company with delighted customers, a dedication to superb products designed with the patient in mind, and a management team that allows you to make your mark on how the company evolves, we want to hear from you.
We are:
A company that offers a unique suite of solutions, with a unique perspective on clinical research development.

Focused on bringing together best-in-class science, technology and service to drive superior clinical outcome results for our clients and for their patients.

At the leading-edge of clinical research data, one exceptional service at a time.

Experienced, having implemented over 250 studies in more than 80 countries

A company that takes great care to maintain our culture and ensure that each new team member enhances that culture.
Key Accountabilities/Decision Making & Influence
We are seeking an exceptional candidate to lead our software engineering team.
This role will require an experienced leader ready to play a key part in our software development efforts, interfacing directly with the engineering, product testing and product management teams to ensure superb-quality development and deployments of software enhancements. You will help developers grow both technically and increasing their product knowledge. At a medium sized company, you will see the impact of your work daily as part of our rapid release schedule.
We pride ourselves on the quality of our systems and our ability to evolve products to anticipate client needs. As the Associate Director of Product Development, you'll combine organizational skills, expertise with software development, and a keen detail orientation to help ensure we settle for nothing less than the highest standards.
As the Associate Director of Product Development, you will be contributing to team and software development needs:
Inspire and motivate teamwork for achieving goals

Lead several Scrum teams, ensuring team health and continuous improvement

Partner with Product Management, Architecture, Test Engineering, and DevOps to produce high quality software

Provide oversight and ownership to a vertical area of one or more products

Ownership of technical product roadmap

Approve technical design documentation

Ensure roadmap is executed with predictable delivery and highest quality

Oversee evaluation and implementation of new technologies into the current development process

Act as a mentor to your team

Creation of departmental procedure documents, technical standards, and working instructions

Provide regular updates on multiple concurrent software releases

Manage and track annual budget
Diversity and Inclusion Competencies
Dedication and commitment to promote diversity, multiculturalism and inclusion in all work activities

Ability to collaborate in diverse teams to foster productive outcomes.
Knowledge, Skills & Attributes
You are:
An agile innovator who takes responsible risks and learns from failures

Ready to create an inspiring team environment with an open communication culture

Determined to set clear team goals

Able to delegate tasks and set deadlines

A leader who oversees day-to-day operation

Diligent and monitor team performance and report on metrics

Inspiring and strive to motivate your team members

A mentor that provides coaching and discovers training needs

A facilitator that listens to team members' feedback and resolves any issues or conflicts

Adept at recognizing high performance and reward accomplishments

Motivated to encourage creativity and innovation

A detail-oriented problem solver who delights in adding value to products and their roadmap

Drawn to Development because you like contributing to solid, well-made products

Eager to use your skills in a company with products that helps people
Required Skills/Experience
Ten+ years' experience professionally developing software

Five+ years managing development teams in the range of 30-50 developers

Experience with Agile SDLC and DevOps concepts

Demonstrated ability to manage a portfolio of concurrent product development initiatives across multiple products

Ability to drive cloud native solutions leveraging Serverless architecture and PaaS services

Management of rich front-end, and robust back-end Microservices architecture

Able to drive CI/CD pipelines for automated build/deploy with Azure DevOps or Jenkins

Experience with Containerization, leveraging Docker and Kubernetes

Fluency in English, both written and verbal.

B.Tech/M.Tech in any engineering preferably Computer science or MCA
Signant Health and its associated business entities are not accepting unsolicited assistance from search firms for any employment opportunity. Please, no phone calls or emails. All resumes submitted by search firms to any employee at our Company via email, the Internet, or in any form and/or method without a valid written search agreement in place for this position will be deemed the sole property of our Company. No fee will be paid in the event the candidate is hired by our Company as a result of the referral or through other means.
Email this job to a referral
Job LocationsIN-Madhapur, Hyderabad, India
Career CategoryManager
Job ID2020-4348
CategoryR&D
Position TypePermanent Employee - Full-Time