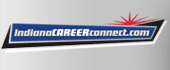 Job Information
The Salvation Army - Metro Division

Social Ministries Coordinator

in

Madison

,

Indiana
Overview
The Social Ministries Coordinator will handle The Salvation Army social service operations in Madison, IN. They are often the first contact clients have with the spiritual ministries of The Salvation Army. The Social Ministries Coordinator will work with clients to bridge them with the spiritual ministries at The Salvation Army, including church programing and worship. The Social Ministries Coordinator will be screening clients for assistance and working with them to include every aspect of their life.
Responsibilities
• Interviewing clients for emergency assistance; including housing & utility assistance, clothing vouchers, dental, transportation, etc.• Allocate monetary assistance within budget and Salvation Army and funder guidelines• At the direction of the Corps Officer will attend community meetings pertaining to social services and network with other community organizations. Become knowledgeable about community resources.• Assist in facilitating social services events, both internally and in the community• Provide support when necessary to fundraising events• Support Christmas assistance which include registering families, collecting donations, assisting with distribution, and promoting Christmas efforts• Refer clients to other community agencies as appropriate.• Refer clients to Corps Officers, as appropriate, for spiritual care• Develop goals with clients to increase level of sufficiency, implementing The Salvation Army's Pathway of Hope Program• Coordinate volunteers and operations for Madison Winter Shelter as needed• Assist Kitchen Manager in coordinating partnership with Gleaners Food Bank• Keep accurate and organized files. Use of Word, Excel, e-mail, and Salvation Army databases are necessary• Submit accurate documentation and reports as required.• Keep accurate statistical information for each program.• Assist with office management when needed.• Share information about Jesus Christ and The Salvation Army's holistic ministry with clients as opportunities arise.• Other duties as assigned
Qualifications
Education/Experience: Associate degree in human services or related field strongly preferred with at least three years' experience, more extensive experience may be considered in lieu of degree. Experience with Word, Excel, and databases preferred.Background Checks: Position requires a background check to be completed. Findings may disqualify an individual for this positionCertifications: Must have a valid driver's license and maintain The Salvation Army Driver's qualification standard.
Skills/Abilities: Must be able to keep confidentiality; must be well organized and have good time management skills; basic knowledge of Spanish helpful; ability to work effectively with individuals from diverse backgrounds; ability to think critically and clearly about situations and find solutions; ability to work collaboratively in a team and to make decisions independently based on agency policy and procedures.
Job LocationsUS-IN-Madison
Job ID2020-15317
of Openings1
CategorySocial Services
TypeRegular Part-Time