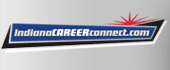 Job Information
NiSource

Consultant - Job Family

in

Merrillville

,

Indiana
The Consulting Job Family will support and coach business-led teams ndash; including business leaders, frontline workers and subject-matter experts ndash; to help the business build capabilities to identify ways to work smarter and more efficiently to unlock value for our customers.The incumbent will partner with all levels of the business to discover solutions to business challenges and opportunities through critical thinking and problem solving skills, external benchmarking, and internal best practices. As part of the consulting process, a key focus will be placed on providing on-the-job coaching to apply process improvement and change management methodologies, tools and techniques, assist in identifying opportunities, and bring execution knowledge to realize operational and financial benefits.The immediate responsibility of the applicant selected will be to support the multi-year NiSource Next Utilities Transformation effort.Travel Required: This job requires travel to NiSource facilities for project-based work, up to 25% of the time.Key outcomes for success include: Educate and promote a culture of continuous improvement throughout the organization by leading the growth and application of process improvement and change management skills, tools and services Strong collaboration with business leaders and subject-matter-experts Identification and realization of operational improvements and financial benefits in partnership with the business Value realization for our customers by making it easier to do business with us and easier for our employees to serve Greater consistency, improved efficiency and use of best practices across the organizationEssential Responsibilities:All Consultants LevelsOpportunity Identification Solutioning Partner with business teams to identify opportunities where process redesign/improvement can significantly impact efficiency, quality, and/or profitability Consult with business resources to discover solutions to business challenges and opportunities through critical thinking and problem solving skills, external benchmarking and internal best practices Build capabilities to provide external insights, analytics, best practices and benchmarking to aide in the identification and solutioning of customer value opportunities Challenge business resources to drive consistency and standardization in developing best practice processes Observe and facilitate cross-functional discussions with key stakeholders and other impacted parties to identify symptoms and root causes Assist business resources in identifying resource requirements and capabilities required to support execution of identified process improvement and change initiativesProcess Management / Lean Consulting Coach business resources through problem identification, data collection, establishing facts and drawing valid conclusions that address the root cause(s) of the problem(s) Coach and teach continuous improvement methodologies and tools including Lean, Six Sigma, Kaizen, time studies, value stream mapping and other process improvement methods to facilitate continuous improvement projects Participate in development of metrics and cost tracking mechanisms to quantify the value of the improvements (e.g. safety, improve quality, reduce costs) associated with specific process improvement initiativesOrganization Change Culture Enablement Develop comprehensive change management strategies that include: leadership alignment plans, stakeholder impact analyses, communication plans, training plans and measurement approaches Coach business resources in the identification of change implications of proposed initiatives and work with business lead to develop plans to address as part of overall project Coach and teach business teams on how to effectively lead and create adoption of continuous improvement projectsConsultant Build trust with business partner peers (analyst-level and above) Influence leadershipdecision making Accountable dependable Actively pursues skill development improving business acumen Sr. Consultant Build trust with business partner peers (manager-level and above) Influence leadership decision making UnderstandsNiSource business functions and utility industry (business acumen) Actively pursues skill and network development Lead Build trust with business partner peers (director-level and above) Influence executivedecision-making Utilize business acumen to drive results navigate to improved outcomes Effectively lead teamof consultants or business partners Actively pursues skill and network developmentKey Work Experience / Education:All Consulting Levels Associates degree required Bachelors degree preferred Prior experience in a management consulting environment preferred Proven knowledge and abilities in the principles of change management and process improvement Lean, Six Sigma certification preferred Change Management certification preferred Skilled in coaching and facilitation, including frontline workforce to sr. leader audiences PC Tools Skills: Advanced proficiency in Microsoft Word, PowerPoint, and ExcelConsultant 3+ years of demonstrated experience in consulting, process improvement or change management Requires experience and skillset within one capability area (i.e. consulting, process or change management) Demonstrates strong ability and interest to grow multi-skilledSr. Consultant 5+ years of demonstrated experience in consulting, process improvement and change management capability leading and/or participating in a project / consulting engagement bringing deep expertise in select areas, yet conversationally skilled in others Requires advanced experience and skillset in one capability area; intermediate capability in other areasLead 7+ years of demonstrated experience in consulting, process improvement and change management leading a project/consulting engagement from opportunity identification through solution and execution across a broad stakeholder base Requires advanced capabilities across a broad spectrum of consulting services, opportunity solutioning, business case development, process and change managementTechnical SkillsConsultant CI, OCM, PMP certification or working knowledge of consulting tool kit Support business case development Strong data analysis and reporting skills Demonstrate strong skills in Excel or PowerPoint Effective story-telling through PowerPoint and email creationSr. Consultant CI, OCM. PMP certification or effective practitioner of consulting tool kit Demonstrated strong skills in Excel and PowerPoint Lead small-to-medium sized projects Lead business case development Effective story-telling, support meeting facilitation preparation and material creationLead Mastery of full range of technical consulting tool kit and ability to train coach others on tools Demonstrate strong storytelling across audiences by leading workshop and meeting facilitation as well as creation of communications Lead transformational programs and consult to enable the businessKey Competencies:Process oriented thinkerBelieves the right process will bring the right resultsLean knowledgePossesses hands on knowledge in key lean and process improvement toolsChange Facilitation Encourages others to seek opportunities for different and innovative approaches to addressing problems and opportunities; facilitating the implementation and acceptance of change within the workplaceProblem solvingIntellectual curiosity about determining root causes to solve complex problemsAttention to DetailAttentive to detail and accuracy, performs quality work, continuously looks for improvements, owns/acts on problems, and seeks opportunities to increase effectiveness and efficiency.Communication Clearly exchanges thoughts, ideas and messages through written, verbal and non-verbal methods that promote an understanding with the target audience. Creates accurate and punctual proposals and reports, shares information and ideas with others in a timely manner. Listens carefully and attentively.Exceptional Relationship-Building SkillsLeads by building relationships and trust. Proven effectiveness in developing and sustaining collaborative relationships with business partners and functional teams. Accountability DependabilityMeets commitments, accepts ownership of projects and outcomes, takes personal responsibility and sets objectives/standards, stays focused under pressure, meets attendance/punctuality requirements and shows a sense of urgency about getting results.
NiSource is committed to providing equal employment opportunities in each of its companies to all employees and applicants for employment without regard to race, color, religion, national origin or ancestry, veteran status, disability, gender, age, marital status, sexual orientation, gender identity, genetic information, or any protected group status as defined by law. Each employee is expected to abide by this principle.By applying, you may be considered for other job opportunities.
For immediate consideration, please apply on-line at careers.nisource.com before June 24th!
Value inclusion within your day to day responsibilities by respecting others perspectives/convictions, engaging others opinions, creating a safe environment where people, ideas, and opinions are valued within your Team/Customers and external partners.Respect and take into consideration diversity within your Team/Customers and external work partners by valuing different world views, challenges, and cultures that represent all walks of life and all backgrounds.Treat others with respect and consideration. Actively participate in creating and contributing to a positive work environment.
null
Job Family: Information Technology
NiSource