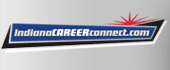 Job Information
Premise Health

Data Integration Developer II - REMOTE

in

Merrillville

,

Indiana
Welcome to the new standard of healthcare!
Premise Health is the world's leading healthcare access provider. We deliver purpose-driven career experiences in a culture-centric work environment—ensuring that employees at the nation's best companies get, stay, and be well. In a changing healthcare environment, we know there's a better way for organizations to help their people live healthier lives by delivering the right care at the right time, right where they work. Partnered with visionary organizations around the globe, we offer a broad range of healthcare services and deliver an effortless patient experience that raises the bar, lowers costs, and redefines the meaning of quality care. By shifting the conversation from cost to return and from treatment to prevention, we are committed to help people, their families, and the organizations they work for be at their best.
We are looking for a Data Integration Developer II to work remotely in support of our clients across the US. If you possess a "whatever it takes attitude" keep reading.
It's hard to pinpoint a "typical" day here (and who wants typical anyway?), but the Data Integration Developer II will be responsible for all phases of integration between healthcare software systems and various database systems. This position is on the development team creating a company-wide foundational data integration platform. Talend and SSIS are the ETL tools being used to move data. While the Integration Developer will be involved in specific projects, the expectation will be that an enterprise-wide awareness of integration efforts is maintained. This role will require a high degree of technical aptitude, with a strong focus on programming skills.
What You'll Do for Us:
Extensive working knowledge of the Talend Data Integration Platform, a working knowledge of other Talend products, and SSIS.

Advanced integration between file based data and Microsoft SQL

Query data using Microsoft SQL

Analyze, design, develop, test, implement and troubleshoot integrations between mission critical business applications

Demonstrate sound analytic and diagnostic skills dealing with issues

Ability to write and enhance Technical specifications based on functional specifications

Understand scope of work and work closely with other ETL developers, PMs, BAs, QA team, Tech Ops and individuals from other groups

Communicate issues/concerns and work with vendors to resolve integration issues

Identify and communicate potential impacts of a change/issue to other areas and teams

Adherence to architecture standards, risk management and security policies, and best practice development

Provide management with timely and accurate information on the progress and issues in assigned projects

Demonstrate the ability to enhance team productivity through your involvement and contributions
Education:
Bachelor's degree preferred or equivalent work experience
Experience:
3-5 years of experience designing, implementing and troubleshooting ETL solutions integrating multiple data sources, including data analysis

3-5 years of experience working in Talend and SSIS

3-5 years of experience in working with enterprise level ETL tools and java

3-5 years of experience with MS SQL

3-5 years of experience in the IT Healthcare industry preferred.
Knowledge and Skills:
Proven ability to integrate data using Talend Data Services and SSIS

Very Strong SQL skills

Strong experience with databases and database objects in MS SQL Server

Experience with source code control tools such as TFS, svn, or git preferred

Involved in projects using agile methodologies preferred.

Can develop ETL solutions integrating multiple data sources including performing data analysis

Proficient Java skills

Excellent verbal and written communication skills

Great organizational skills

Experience with EPIC Clarity and Caboodle preferred
What We'll Do for You:
At Premise Health, you're not an employee – you're a team member. We have health centers, pharmacies, fitness centers and offices scattered across the country, but we're all working together to deliver exemplary and delightful service to our clients, their employees and family members. We're proud of the culture we've built, and we aim to assist our team members in living their best life – in and out of the workplace. That's why you'll find us taking a yoga class together or starting a book club. We know that we can only help people get, stay, and be well if we do the same for ourselves. We're also not afraid to share what we're up to – check out some of our smiling faces.
As an employer, we want to compensate you for the work you do with more than a paycheck (although you'll get one of those too). Premise Health offers competitive benefits packages including medical, dental, vision, life insurance, 401(k), paid holidays and vacation time, and a company-sponsored wellness program. We are an equal opportunity employer of nice people and value inclusion at our company. We do not discriminate based on race, religion, color, national origin, gender, sexual orientation, age, marital status, veteran status, or disability status.
Premise Health