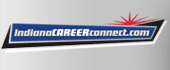 Job Information
Regal Beloit Corporation

Continuous Improvement Manager II

in

Monticello

,

Indiana
Description:
Primary responsibility is leading and deploying Regal's Performance Excellence program within the Monticello site. Develops and directs all lean and continuous improvement activities for the Monticello site. Organizes cross functional team projects aimed at eliminating waste, executing process improvements, improving material flow, implementing lean techniques, and achieving cost reductions. Will lead, conduct and participate in Kaizen events in the office environment as well as across the planning, manufacturing and transactional processes.
Major Responsibilities:
· Works with site leadership to develop overall A3 implementation plans, including current and future value steams, standard work, sustained stability to achieve higher levels of Operating Certification.
· Facilitates the identification of projects to achieve budged cost savings and to reduce and eliminate operational variances
· Reports on the progress status of all open CI projects, maintains timelines, provides updates and ensures projects are completed on time with results.
· Manages cross functional teams and participates on teams aimed at generating projects to eliminate waste, process improvements, material flow improvements and cost reductions.
· Tracks financial performance of projects to verify savings and improvements.
· Manages teams aimed at resolution of quality and delivery issues or concerns.
· Supports all sectors of the planning and manufacturing areas in improvement projects related to inventory management and raw material
· Creates and performs plant training and mentoring on lean mfg. tools including 5S, visual management, standard work, Lend Forward and Kaizens.
Qualifications
Required Education / Experience / Skills:
· Bachelor's degree. Advanced degree preferred.
· Six Sigma Black Belt Certification
· 5 years of experience in utilizing lean principles, total quality, 5S, Kanban, pull systems, standard work, flow concepts, and other CI tools
· 2 years of experience leading and implementing change in a manufacturing environment, rapid improvement teams, Kaizen events and/or other lean projects
· Experience in training, mentoring, or coaching others.
· Must demonstrate strong leadership skills
US Citizen required