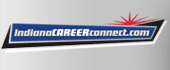 Job Information
Wellness For Life

Medical Doctor (MD)

in

Monticello

,

Indiana
Wellness For Life: Healthcare Redefined
Putting Affordable Back Into Healthcare"Concierge Medical Services
Re-defining the Provider-Patient relationship
If you are a MD, frustrated with the current healthcare model, look no further. We are looking for energetic team members that put the priority and emphasis of healthcare back on the patients. We are truly re-defining primary care. These are exciting times to be a MD.
Schedule
Currently, the schedule is for a full-time position, between two different locations.
The MD would be in Monticello, Indiana on Mondays and Wednesdays.
The MD would then be in Plymouth, Indiana on Tuesdays and Thursdays.
Responsibilities
Evaluate patients and provide appropriate medical treatment for various illnesses and injuries

Document all patient evaluations, treatments, medications and transactions according to company policies and procedures

Prescribe, administer and dispense medication in accordance with state and federal statutes

Assist Clinic Manager in identifying and resolving workplace issues
Qualifications:
MD required

Current State Medical License

Previous clinical experience as a primary care provider preferred

Strong leadership skills and attention to detail
Founded by Doctors and Clinicians
Wellness for Life, unlike other workplace clinic providers, was founded by doctors and healthcare professionals who truly understand the dilemmas of the current primary care crisis. We also understand the criticality of the doctor-patient relationship to achieve optimum health. We know this not just in theory, but through decades of hands-on experience.
Job Type: Full Time