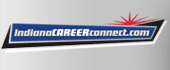 J&J Family of Companies

2019 JOHNSON & JOHNSON SUPPLY CHAIN OPERATIONS SUMMER INTERN

in

Mooresville

,

Indiana
Caring for the world, one person at a time has inspired and united the people of Johnson & Johnson for over 130 years. We embrace research and science -- bringing innovative ideas, products and services to advance the health and well-being of people.
With $76.5 billion in 2017 sales, Johnson & Johnson is the world's most comprehensive and broadly-based manufacturer of health care products, as well as a provider of related services, for the consumer, pharmaceutical, and medical devices markets. There are more than 250 Johnson & Johnson operating companies employing over 125,000 people and with products touching the lives of over a billion people every day, throughout the world. If you have the talent and desire to touch the world, Johnson & Johnson has the career opportunities to help make it happen.
Thriving on a diverse company culture, celebrating the uniqueness of our employees and committed to inclusion. Proud to be an equal opportunity employer.
General Overview
The J&J Supply Chain is an integrated, global supply chain that serves the needs of the 1 billion people who use J&J products each and every day around the world. We manufacture more than 26 billion product units per year, from raw component sourcing to end product distribution as efficiently and effectively as possible with high quality, compliance and service performance. Our supply chain organization makes up 45% of all J&J employees, and includes 125 internal manufacturing plants, manages 581 external manufacturers, utilizes 459 distribution centers, partners with over 3700 direct suppliers, produces over 300,000 sku's.
Job Description
The Intern employee in our Supply Chain at Johnson & Johnson could work in a variety of functional areas and roles across the supply chain organization including but not limited to the following:
Planning Analysts

Manufacturing Engineers

Regulatory Compliance/Quality Engineers

Program Management Office Associates

Associate Engineers

Associate Facilitators

Project Engineers

Operations Associates

Supply Chain Associates
These Intern roles could be filled based on individual company and business needs in all 3 of our sectors, and at the corporate / enterprise level at locations across the country including:
Neutrogena

McNeil Consumer Health Care

Johnson & Johnson Consumer Products Company

Advanced Sterilization Products

DePuy Synthes

Animas

Ethicon

Johnson & Johnson Vision Care

Alza

Janssen Pharmaceuticals

J&J Customer Logistics Services

Johnson & Johnson Health Care Systems

Johnson & Johnson Sales and Logistics Company
Housing Assistance
Based on location of assignment, Johnson & Johnson offers housing assistance to interns who live more than 50 miles from their work-site location. This housing assistance includes options for subsidized rent in a fully-furnished apartment close to the work-site location, or a stipend payment for candidates to use at their discretion. Daily transportation to and from the work-site location is the student's responsibility, as most locations are not accessible via public transportation and company transportation is not provided.
Qualifications
A qualified candidate should meet the following criteria:
Candidates must be legally authorized to work in the U.S. and must not require sponsorship for employment visa status now or in the future (e.g. H1-B status)

A minimum GPA of 3.0 Cumulative is strongly preferred

Candidate must be actively enrolled pursuing either a Bachelors or Master's degree (but not necessarily taking classes)

Basic proficiency with the Microsoft Office (Word, Excel and PowerPoint) is required

Able to demonstrate strong analytical and quantitative skills, excellent communication and presentation skills and leadership qualities are required.

Ability to manage multiple projects and initiatives while maintaining a strong sense of urgency.

Candidate must have reliable transportation to and from work on a daily basis for the duration of the internship

Candidate must be able to work full time (40 hours per week) during the duration of the internship.
Our preferred majors are, but are not limited to:
Supply Chain Management

Logistics

Operations

Engineering (Industrial, Mechanical, Electrical, Chemical, Process/Project & Electronic)

Business/Economics

Statistics

Management

Marketing

Management Information Systems

Engineering Technology

Manufacturing

Science (Biology, Chemistry, etc.)
Locations
NJ (Bridgewater, Morris Plains, Piscataway, Raritan, Skillman, Somerset, Somerville)

PA (Ft. Washington, Horsham, Lancaster, Lititz, Malvern, Spring House, West Chester)

CA (Irvine, Los Angeles, Vacaville)

GA (Athens, Cornelia)

IN (Mooresville, Warsaw)

TX (Irving, San Angelo)

Jacksonville, FL

Shepherdsville, KY

Raynham, MA

Minneapolis, MN

Cincinnati, OH

Cumberland, RI

Memphis, TN
Johnson & Johnson is an Affirmative Action and Equal Opportunity Employer. All qualified applicants will receive consideration for employment without regard to race, color, religion, sex, sexual orientation, gender identity, age, national origin, or protected veteran status and will not be discriminated against on the basis of disability.
Primary Location
United States-New Jersey-Skillman-
Other Locations
North America-United States-California-Los Angeles, North America-United States-Minnesota-Minneapolis, North America-United States-New Jersey-Somerville, North America-United States-Tennessee-Memphis, North America-United States-Texas-San Angelo, North America-United States-Florida-Jacksonville, North America-United States-Texas-Irving, North America-United States-Indiana-Warsaw, North America-United States-Ohio-Cincinnati, North America-United States-Pennsylvania-Fort Washington, North America-United States-Pennsylvania-Lancaster, North America-United States-Pennsylvania-West Chester, North America-United States-Rhode Island-Cumberland, North America-United States-California-Irvine, North America-United States-Georgia-Athens, North America-United States-California-Vacaville, North America-United States-Georgia-Cornelia, North America-United States-Massachusetts-Raynham, North America-United States-New Jersey-Morris Plains, North America-United States-New Jersey-Raritan, North America-United States-New Jersey-Somerset, North America-United States-Pennsylvania-Horsham, North America-United States-Pennsylvania-Lititz, North America-United States-Pennsylvania-Malvern, North America-United States-Pennsylvania-Spring House, North America-United States-New Jersey-Bridgewater, North America-United States-Indiana-Mooresville
Organization
J & J Consumer Inc. (6101)
Job Function
Administration
Requisition ID
7345181113
J&J Family of Companies