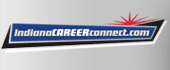 Job Information
BWX Technologies, Inc.

Electro-Mechanical Maintenance Technician

in

Mt Vernon

,

Indiana
At BWX Technologies, Inc. (NYSE: BWXT), we are People Strong, Innovation Driven. Headquartered in Lynchburg, Va., BWXT provides safe and effective nuclear solutions for national security, clean energy, environmental remediation, nuclear medicine and space exploration. With approximately 6,400 employees, BWXT has 12 major operating sites in the U.S. and Canada. We are the sole manufacturer of naval nuclear reactors for U.S. submarines and aircraft carriers. Our company supplies precision manufactured components, services and fuel for the commercial nuclear power industry across four continents. Our joint ventures provide environmental remediation and nuclear operations management at more than a dozen U.S. Department of Energy and NASA facilities. BWXT's technology is driving advances in medical radioisotope production in North America and microreactors for various defense and space applications. Follow us on Twitter at @BWXTech and learn more at www.bwxt.com .
BWXT is seeking a Millwright to join our team in Mount Vernon, IN!
Job Responsibilities:
Comply with Job Safety Analysis documents; apply preventive, predictive, and reliability based maintenance techniques to all plant systems.

Apply barricades, lock out/tag out, blocks and cribbing, motion restraints, fall protection, and appropriate PPE when needed to accomplish a task safely.

Report unsafe work conditions to management as soon as identified.

Enter and work in confined spaces or act as a confined space attendant.

Test machine and system functions while performing preventive or reactive maintenance and prior to releasing system for production.

Troubleshoot and repair mechanical problems occurring on most plant systems.

Fabricate simple factory equipment from wood, metal, plastic, or concrete.

Determine if electrical controls are energized or de-energized including foreign power sources.

Work on single phase and three phase electrical powered machines and systems.

Repair equipment with simple, and obvious electrical defects such as burned out lamps, frayed wires, corroded terminals; determine if electricians are required to assist.

Diagnose and repair many mechanical, hydrostatic, hydraulic, and minor electrical malfunctions.

Layout and install simple machines and equipment using appropriate lagging, leveling, aligning, and grouting.

Perform precision alignment on new and existing machinery; use hydraulic and pneumatic schematics, process flow diagrams, mechanical 3-view drawings, specifications, ladder logic diagrams, assembly instructions, and other forms of written or verbal instructions to accomplish assignments.

Understand the concepts of benchmarking, performance testing and evaluation, and requirements for releasing machines for use after repair or maintenance.

Perform simple rigging of loads of not more than 1 ton; perform non-critical horizontal fillet welding, copper or silver brazing, soldering, gas flame burning and heating.

Safely operate a fully loaded fork lift; safely operate all plant cranes, jibs, and hoists; maintain a neat and orderly work area, including the maintenance shop as well as any area work is being performed.

Operate lawn mowers, tractors, tractor-trucks, pallet movers, etc.

Plan details of working procedure to determine material or replacement needs and select the most logical approach to trouble shooting and repair.

Design and construct adaptation or conversions of systems to meet new requirements.

Perform carpentry and rigging.

Move material and equipment to and from work area using appropriate material moving equipment.

Detect and report faulty operations and defective materials; report print errors and/or errors in written and verbal instructions; provide maintenance data, fault codes, diagnosis, time to repair, parts used, and other significant recordable maintenance history as required by management or craft leads.

Complete administrative procedures for recording maintenance, repair and work activity.
Requirements:
High school equivalency with at least two years of related experience is required.

Selected candidate will be required to pass all prescribed proficiency testing including but not limited to plumbing, pipe fitting, mechanics, welding, carpentry, masonry, machining and mobile equipment maintenance.

Demonstrated understanding of basic industrial electricity and power control.

Ability to read mechanical blueprints, understand tolerances and dimensioning call outs.

Ability to read and work to electrical schematics, P&ID diagrams, block diagrams, and ladder logic diagrams.

Demonstrated ability to utilize a PC and bar code readers.

Understanding of the principles of mechanical balance, vibration control, and axle alignment; understand and apply proper mechanical alignment methods; measure current, voltage, and resistance.

Ability to routinely lift 40lbs, pull and push heavy loads, use ladders to climb to areas over 100ft above the floor, qualify and maintain ability to use cartridge type respirators, wear fall protection harnesses, enter confined spaces, and work on building roofs and over water.

U.S. citizenship with no dual citizenship is required.
BWXT supports diversity and is committed to the concept of Equal Employment Opportunity. We have established procedures to ensure that all personnel actions such as recruitment, compensation, career development, benefits company-sponsored training and social recreational programs are administered without regard to race, color, religion, sex, sexual orientation, gender identity, national origin, disability or protected veteran status.
https://www.dol.gov/ofccp/regs/compliance/posters/pdf/eeopost.pdf
https://www.dol.gov/ofccp/regs/compliance/posters/pdf/OFCCP_EEO_Supplement_Final_JRF_QA_508c.pdf
BWX Technologies, Inc.