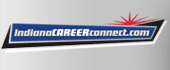 Job Information
American Electric Power

Constructability Lead

in

Muncie

,

Indiana
30222BR
Title:
Constructability Lead
Job Description:
Residency Consideration: Please note this position is classified as a REMOTE Job class (meaning the employee does work from a non-AEP location, like their home) and the successful candidate should take into consideration that the majority of any required travel for site visits will center primarily on projects in the Muncie area of the I&M Region.
Exhibit leadership in the Transmission Construction Management organization through superior knowledge, management ability, innovation, and coaching/mentoring. Demonstrate the capacity to relate and communicate this expert knowledge to others by creating, reviewing, and vetting project Constructability Reports packages in a highly collaborative fashion. Willingness to advance Transmission's goal to integrate construction methodology and planning into scoping activities from project inception to reduce costs and construct Transmission facilities safer and faster. Maintain highly effective relationships and communications with various project stakeholders including planning, project management, engineering, TFS, external customers, outage planning, and environmental.
PRINCIPAL ACCOUNTABILITIES :
Exhibit an advanced level of knowledge, proficiency, communications, and innovation in managing construction projects from a conceptual stage to completion.

Create Constructability Reports for projects within assigned region and present to execution team before detailed scoping begins.

Engage with all project stakeholders during scoping phase. This includes planners, engineering, project management, Field Services, Distribution, Outage Planning, TDC, and external customers if needed.

Ensure that a consistent direction for constructability reports is maintained throughout AEP Transmission to improve the quality of logistics, processes, procedures, format, documentation and timeliness into a standardized or best-practice format, which includes:

Continuous process improvement initiatives in collaboration with all Constructability Leads.

Stakeholder collaboration management and feedback from Project Management, Transmission & Distribution Operations, Construction Management, Transmission Field Services, Executive Transmission Leadership and the RTO's (PJM, MISO, ERCOT, and SPP).

Ensure that ALL Constructability Reports are created with safety, efficiency and economics in mind.

Communicate with Transmission Leadership regarding regional construction method improvements, updates, and initiatives. Provide monthly reports on overall constructability development to CM leadership.

Develop and maintain an improved relationship and communications with strategic contractor partners. This includes attending some of our contractor training events and meeting with local contractor leadership to understand what they experience in the field and identify ways to improve efficiency and performance.

Conduct lessons learned meetings on completed projects evaluating how well the constructability plan worked and improvements to be made going forward.

Stay up to date on current industry construction practices for Station and T-Line as well as the construction industry as a whole including methodologies and technological advancements AEP Transmission can implement. Lead presentations and discussions in Semi-annual TCR conferences for your regions.

Review Capital Project P6 schedules to ensure constructability reviews are developed in a timely manner to support regional scoping goals.

Conduct site visits as needed with scoping teams or on yourown. UtilizeSpin 360 and other GIS technologies to help plan and evaluate a construction sequence.

Work closely with outage planners to identify potential hazards and bottlenecks and create plan to remove them or add to risk register for project.

Mentor and continuously educate Execution Project Managers on the overall construction planning process as well as TCR's.

Taking on special leadership responsibilities and assignments; such as process improvements, Kaizen events, TGIS, OutaGIS, Stakeholder Mapping, Lean Initiatives, etc.

Attend/call in to the monthly construction superintendents meeting to coordinate best practices and keep in touch with what is happening in the field and identify any issues that could be avoided by adding to constructability plan.

Work with regional material management leaders to identify potential constraints in material flows to a particular project and include in Constructability Reports.
Auto req ID:
30222BR
Relocation:
No
Location:
Muncie, IN
Job Type:
Full-Time
Job Category:
Energy/Utilities
Minimum Requirements:
EDUCATION:
Bachelors degree in Engineering, Construction Management, Safety or related field and 6 years experience of overseeing/directing transmission and distribution station construction and/or transmission line construction work;

or ABET accredited Associate degree in electrical, construction management, safety, civil engineering technology or related field of study and 10 years experience in overseeing/directing transmission and distribution station construction and/or transmission line construction work;

or high school graduate or equivalent with 12 years of direct experience as an AEP/contractor line or station field employee or Construction Rep.
EXPERIENCE:
Related experience is defined as involvement with transmission overseeing/directing transmission and distribution station construction and/or transmission line construction work.

A thorough knowledge of the transmission system, from a design and operation perspective;

AND, experience within transmission engineering, and/or construction management is desired to fulfill responsibilities of this job
Work Designation:
Remote
Equal Opportunity Employer | Minorities/Females/Disability/Vets
American Electric Power