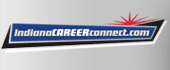 Job Information
Progress Rail Services Corp.

Engineer II

in

Muncie

,

Indiana
5997BR
Work Location:
Muncie, IN Locomotive - 293
Job Purpose:
This position is responsible for authoring work instructions based on inputs from the Process Engineering group and reviewing them with multidisciplinary teams including Design and Manufacturing. The role requires use of existing 3D models, manipulating images, researching specifications, writing detailed instructions for assembly of locomotives and locomotive components, conducting design reviews, and any requisite transfer of data between Manufacturing Execution System (MES) software and databases.
Req ID:
5997BR
Company Description:
Progress Rail, a Caterpillar company, is an integrated rolling stock and infrastructure provider, delivering a full range of products and services to domestic and international railroad customers. Our customers enjoy one-stop shopping and comprehensive cradle-to-grave railway solutions - whether it rolls on the rail or is the rail itself. From locomotives, transit, freight cars and engines, to tracks, signals and advanced technology, we ensure customers can count on us to meet all their rail needs.
Forging the bridge between ideas and success, our talented and innovative team members work together to address the challenges of the rail industry today, ensuring success for the future. As part of a vibrant, global network of business operations, each and every member of our team is important to our success. With headquarters in Albertville, Ala., more than 7,000 dedicated employees serve customers through a network of close to 150 locations around the world. For more information, visit www.progressrail.com and follow us @Progress_Rail on Twitter and YouTube.
Education / Training:
• Bachelor's degree in Engineering or Engineering Technology with specialization in manufacturing, mechanical, computer, or electrical engineering;
Job Title:
Visual Router Engineer
City:
Muncie
Key Job Elements:
• Prepares detailed work instructions based on engineering prints and build sequences provided by Design and Manufacturing Engineering;
• Manipulates solid models to create images and/or video illustrating production steps or processes;
• Reviews Master Model and part files, noting, communicating, and assisting in addressing issues discovered with design or modeling;
• Helps to maintain a database of lessons learned from previous locomotive builds and other projects;
• Participates in design reviews providing feedback based on shop input and experience from previous builds including lessons learned;
• Works in a team environment to develop cross-functional designs with input from engineering, manufacturing and service departments;
• Communicates information to and from internal and external customers;
• Seeks design input from customers and utilizes databases of order content and production data;
• Conforms to published application and assembly standards;
• Organizes and facilitates detailed design reviews;
• Stays abreast of new technology that can improve departmental capability to meet engineering and manufacturing requirements;
• Conducts end-user training, including planning and creating training material;
• Receives and/or authors 3D CAD Layouts for use in JT data export;
• Assists others as required.
Qualifications and Experience:
• Ability to understand complex mechanical and structural designs for locomotive applications;
• Ability to read engineering documentation and author data into 3D designs within the Siemens Teamcenter (Tc) / NX software system;
• Oral and written communications skills;
• Basic knowledge of algebra, geometry, trigonometry, drafting technology, and computer graphics;
• Intermediate knowledge of assembly requirements;
• Analytical ability where problems are somewhat complex;
• Appropriate interpersonal styles and communication methods to work effectively with business partners to meet mutual goals;
• Critical thinking and problem solving skills.
• Experience working with others on a manufacturing shop floor.
Preferred:
• Work background in low volume, highly engineered product environment;
• Locomotive Product Knowledge. Advanced knowledge and expertise in Siemens Teamcenter, Tc visualization, and NX
• Advanced knowledge of geometric dimensioning and tolerancing;
• Knowledge of welding standards and symbols;
• Experience writing computer code such as Visual Basic (VB), C#/C++, Java, SQL, etc.
EEO:
Equal Opportunity Employer – Race/Color/Sex/Religion/National Origin/Sexual Orientation/Gender Identity/Vets/Disabilities
Benefits:
Progress Rail Services Corporation and its subsidiary and affiliate companies offer an excellent total compensation package* including competitive salary, 401(k) plan with company match, available medical/dental/vision/life/disability insurance along with flexible spending and paid vacation and holidays. Relocation assistance may be available for some positions.
*Benefits eligibility differs by job position and employment status - governing plan documents control such benefits..
Job Category:
Engineering
State::
Indiana
Progress Rail Services Corp.