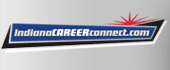 Job Information
Honeywell

Sr Product Marketing Manager

in

Muncie

,

Indiana
Support, manage and direct all of the product marketing activities for Honeywell Thermal Solution (HTS). Honeywell Thermal Solutions serves the global combustion industry and very diverse verticals; commercial heating, metals, food, oil, automotive, textile. The business has the largest installed base of burners, valves, sensors and controls globally and is serving the industry through distributors, integrators, OEM's, and directly to end users. In this role you will own the end to end product line and will be accountable for product profitability. You will work closely with people at all levels of the organization to maximize growth, development and return on investment of the organization's product portfolio. You will integrate inputs to develop distinctive product plans with outstanding financial outcomes.
Develop robust product plans to deliver outstanding financial outcomes
Have a direct impact on the addition of new products for a fortune 100 company
Contribute ideas to the strategy formulation process to have a positive impact on the product line growth.
Key Responsibilities
· Execute product strategy
· Manage customer relationship
· Product development
· Accountable for orders and GP
· Identify business opportunities
· Support sales processes
· Develop new product initiatives
· Handle technical queries
· Drive sales support partnering
· Network within industry
· International Travel 10%
YOU MUST HAVE
· Bachelor's degree in Engineering or Technical Degree
· 3+ years of experience in product marketing in the industrial market
WE VALUE
· MBA
· Some product marketing experience including commercialization, strategy and planning, value management, pricing, program management, research and analysis, and product life cycle management
· Thermal knowledge is ideal including industrial and commercial combustion, boilers, control igniters, main burners, flame scanners, safety shut-off valves, pressure, temperature, flow, valves, blowers, and/or burner management systems for the power generation industry
· Safety Systems knowledge SIL 3 TÜV, National Fire Protection Association (NFPA) 85 & 86 standards
· Excellent interpersonal skills, collaborative teaming capability and an ability to interact successfully with diverse work force
· Quickly identifies patterns among problems and issues
· Makes timely decisions balancing systematic analysis
HPS202020
Honeywell is an equal opportunity employer. Qualified applicants will be considered without regard to age, race, creed, color, national origin, ancestry, marital status, affectional or sexual orientation, gender identity or expression, disability, nationality, sex, religion, or veteran status.
Honeywell