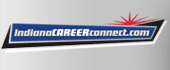 Job Information
Community Healthcare System

Engagement Center Engineer

in

Munster

,

Indiana
Engagement Center Engineer
Job ID:23225
Category:Information Services
Facility:Community Foundation of Northwest Indiana, Inc.
Location:East Chicago, IN
Department:Information Technology
Schedule:Full-time
Shift:Days
Hours:8-4:30
Bi-weekly Hrs:80
Job Details:The Engagement Center Engineer assists in the ongoing installation, maintenance, and programming of theAvaya PBX system/station basic configurations with a focus on Call Center Infrastructure. In addition to the core Avaya products such as Communications Manager, System Manager, Session Border Controllers, and Aura Messaging Manager, the Engagement Center Engineer should poses expert skill in supporting Avaya Call Management System, Work Force Optimization, Aura Experience Portal, and Application Enablement Services (CTI). The candidate will be the first line of support for all of the Call Center Infrastructure and guide users in utilizing these services, enabling new services, and creating a highly available/redundant call center. To qualify, you must have: · Minimum of Associates Degree in related field. Bachelors degree or equivalent work experience required.· Minimum 2 years experience supporting technical call center systems, preferably Avaya.· Minimum 2 years CTI, CMS, and Call Center Elite experience.· Minimum of 3 to 5 years experience in a telecommunications field.· In-depth knowledge in the field of communications and the utilization of sophisticated testing equipment.· Basic knowledge of telephony and associated systems to install various components, voice/data termination as well as the telecom tools used to perform daily activities. · Must demonstrate strong technical abilities, articulate and document requirements and provide detailed records of successful projects and tasks. · Strong customer service skills and ability to resolve daily trouble tickets in a timely manner.· Effective time management and planning skills.· Must have reliable vehicle to travel to local CHS facilities to perform daily job requirements.
HR Use Only:CB