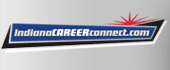 Job Information
Universal Forest Products

Quality Control

in

Nappanee

,

Indiana
The Quality Control Inspector is responsible for the measurement and visual inspection of material to ensure internal and external customer quality requirements are met. Uses prints, checklists, and various measuring devices.
Relies on instructions and pre-established guidelines to perform the functions of the job. Works under immediate supervision.
Completes all required inspections at various points of the manufacturing process including receiving, production (cutting, assembly, etc), packaging, storage, and shipping.
Records measurements and other critical data in appropriate manner.
Identifies acceptable tolerances according to prints and other documents and ensures operations remain within acceptable tolerances.
Stops production and/or other operations and notifies proper personnel and management upon discovery of non-conformances.
Assists in investigation of all quality issues and/or occurrences, and ensures that corrective measures are implemented.
Prepares various reports and correspondence as required.
Performs other duties as required.
Equal Opportunity Employer Minorities/Women/Protected Veterans/Disabled