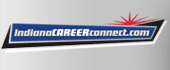 Job Information
CACI International

Logistic Specialist (Mid-Level) with DAWIA Logistics Level I certification

in

New Albany

,

Indiana
Job Description
Are you a Mid-Level Logistics Specialist who believes in the Mission and want to support the Counter Unmanned Aerial Systems (C-UAS) mission? If so, would you like to be part of Fortune World's Most Admired Company?
About the Role:
Analyze sustainment strategy, including analysis of alternatives, and recommend ways to improve lifecycle supportability for project technology. Research industry and Government data, policies, and procedures to develop recommendations to improve the reliability, maintainability, and sustainability of systems in order to reduce the lifecycle cost associated with their sustainment, mitigate obsolescence, and verify the availability of systems, subsystems, equipment, components, and materials

Perform maintainability analyses and prepare maintainability planning documentation on systems, subsystems, equipment, and components

Review Government-provided maintenance procedures and identify opportunities to improve maintainability and decrease cost

Develop and provide non-routine training to educate individual users

Analyze program support requirements to assess whether all requirements for Integrated Procurement System (IPS) and Integrated Logistics Support (ILS) planning and implementation have been adequately addressed

Perform reliability analysis to predict mean-time-between-failure for systems in use

Review, analyze, and assess Government-provided ECPs including currently fielded systems drawings and TDPs. Provide recommendations for engineering change orders and technical directives with supporting rationales

Develop, assemble, and install engineering change kits

Perform maintenance and repair incidental to the research and analysis performed on program owned assets to support ongoing testing and lab asset development. Modify and maintain hardware required to support platform installations and lab assets. Monitor schedule and record cost associated with each repair to include deep dive failure analysis

Perform maintenance task analysis to identify skill set requirements for operators and maintainers

Perform facilities assessments
What You'll Get to Do:
Prepares logistics support documentation and source data, such as:

logistics operational management/user documents

integrated logistics support plans

user logistics support summaries

post-production support plans

logistics implementation plans.

Implements logistics plans, databases, and support files to support the fielding of new complex information systems or major modifications

Applies logistics principles and methods to specialized logistics solutions.

Performs logistics database management functions.

Performs logistics inventories and related logistics functions.

Work independently and lead the implementation of logistics discipline.

Duties required include:

developing kits

performing Level-of-Repair Analysis (LORA)

conducting Failure Modes and Effects Analysis (FMEA) and Failure Modes and Effects Criticality Analysis (FMECA)
You'll Bring These Qualifications:
US Citizenship with the ability to obtain/maintain DoD Security Clearance

Master of Science related degree (MS) such as systems engineering with undergraduate degrees in supply chain management or concentrations in Business Administration (BBA) program preferred.

5-12 years of experience in the field or in a related area; or a Bachelor of Science (BS) degree such as systems engineering, supply chain management, or concentrations in Business Administration (BBA).

Able to lead and direct the work of others, managing projects or tasks.

Knowledge of commonly used logistical concepts, practices, and procedures such as Level-of-Repair Analysis (LORA), Failure Modes and Effects Analysis (FMEA) and Failure Modes and Effects Criticality Analysis (FMECA).

Works independently with limited supervision.

Coaches and reviews the work of lower-level professionals.

Able to resolve difficult and sometimes complex problems.

Influences others regarding policies, practices,and procedures.

Is an established and productive individual contributor.

Experience computer user for word processing and data entry.
These Qualifications Would be Nice to Have:
Active DoD SECRET clearance

Defense Acquisition Workforce Improvement Act (DAWIA) Logistics Level I certification

Experience using the Logistics Assessment Guidebook and the established requirements for defense systems acquisition reviews or program reviews

Experience preparing TD or publications IAW Military Standard (MIL-STD)-31000

Experience preparing Logistics documentation IAW the Independent Logistics Assessment Handbook, NAVSO P-3692
What We Can Offer You:
We've been named a Best Place to Work by the Washington Post.

Our employees value the flexibility at CACI that allows them to balance quality work and their personal lives.

We offer competitive benefits and learning and development opportunities.

We are mission-oriented and ever vigilant in aligning our solutions with the nation's highest priorities.

For over 55 years, the principles of CACI's unique, character-based culture have been the driving force behind our success.
C-UAS #CUAS
Job Location
US-Crane-IN-BLOOMINGTON
CACI employs a diverse range of talent to create an environment that fuels innovation and fosters continuous improvement and success. At CACI, you will have the opportunity to make an immediate impact by providing information solutions and services in support of national security missions and government transformation for Intelligence, Defense, and Federal Civilian customers. CACI is proud to provide dynamic careers for employees worldwide. CACI is an Equal Opportunity Employer - Females/Minorities/Protected Veterans/Individuals with Disabilities.
CACI International