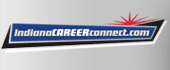 Job Information
Sazerac Company

Processing Technician - NOD

in

New Albany

,

Indiana
Build your career at Sazerac! Sazerac Company produces and markets the most award-winning bourbons and whiskeys in the world, including Buffalo Trace, Pappy Van Winkle, Eagle Rare, Blanton's, and Sazerac Rye. Additionally, Sazerac owns many popular brands across a range of spirits, including Fireball, Southern Comfort, Seagram's V.O., Myers's, Goldschläger, Parrot Bay, 99 Brand, and Platinum Vodka.
We're proud of our award-winning culture and distilleries. Our Louisville office has been named one of the "Best Places to Work in Kentucky" four times, and our Buffalo Trace Distillery has earned the title of "world's most award-winning distillery" through the dedication of our craftsmen for well over 200 years. During COVID-19, Sazerac distilleries began producing hand sanitizer for some of the world's largest organizations in healthcare, government, military, retail, distribution, airline, pharma, and banking. Also, during this time, while many companies are wading through uncertainty, Sazerac is poised for acquisition and growth – recently acquiring 18 more brands, two companies and a distillery.
Since 1850, Sazerac Company has thrived as an independent, American family-owned company with operations in the United States and around the world. Since the 2000s, Sazerac has averaged double digit growth every year! We attribute our success to a unique blend of our history, culture, brands, relationships, innovation, technology, and most importantly, our people. Whether you're a recent graduate or an experienced professional, Sazerac provides extraordinary opportunities for growth with competitive salaries and benefits in an exciting, entrepreneurial industry.
Thank you for your interest in Northwest Ordinance Distilling, our first ever facility in the Hoosier state, and the newest facility in the Sazerac manufacturing network. Founded on the principles of servant leadership and continuous improvement our entire plant team works tirelessly to accomplish our vision:
Build the most efficient, flexible, and engaged plant and team in the Sazerac Manufacturing Network.
We are in search of talented individuals who have a strong desire to develop and hone technically sound manufacturing processes while seizing the opportunity to own their career and personal development. At Northwest Ordinance Distilling we believe our people are our greatest asset. Your drive and determination combined with our passion for people will ensure we win as a team. This facility will operate 24/7 and this position will consist of 12-hour shift.
The Processing Technician is responsible for the following:
Blending, batching, filtering, transferring, calculating inventory tank readings, and preparation of all products to meet the bottling schedule using approved formulas and company specifications.

Blending fixes and final approvals prior to bottling

Bulk receiving and inventory management.

Documents blending volumes from the bottling schedule and submits to laboratory for approval.

Safety, quality control and cleanliness of work area.

Must be available to work 12-hour shifts
Required Qualifications:
High School diploma or GED equivalent.

Minimum two years of relevant experience.

Ability to communicate with all levels of an organization.

Ability to handle multiple tasks at one time.

Ability to pick up and/or move objects up to 50 pounds without assistance.

Good vision and manual dexterity.

At least 21 years of age.
Preferred Qualifications:
Ability to operate industrial equipment as required.

Familiar with beverage processing and its associated equipment.

Knowledge of processing/batching activities.

At least a year of continuous experience in every previous job.

Two years previous experience in manufacturing or warehouse environment.

Minimum two years experience in an alcohol beverage industry.
Type: Regular Full-Time
External Company URL: http://sazerac.com/