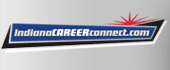 Job Information
Sazerac Company

Production Scheduler

in

New Albany

,

Indiana
Build your career at Sazerac! Sazerac Company produces and markets the most award-winning bourbons and whiskeys in the world, including 1792, Buffalo Trace, Pappy Van Winkle, Eagle Rare, Blanton's, and Sazerac Rye. Additionally, Sazerac owns many popular brands across a range of spirits, including Fireball, Southern Comfort, Seagram's V.O., Myers's, Goldschläger, Parrot Bay, 99 Brand, and Platinum Vodka.
We're proud of our award-winning culture and distilleries. Our Louisville office has been named one of the "Best Places to Work in Kentucky" four times, and our Buffalo Trace Distillery has earned the title of "world's most award-winning distillery" through the dedication of our craftsmen for well over 200 years. During COVID-19, Sazerac distilleries began producing hand sanitizer for some of the world's largest organizations in healthcare, government, military, retail, distribution, airline, pharma, and banking. Also, during this time, while many companies are wading through uncertainty, Sazerac is poised for acquisition and growth – recently acquiring 18 more brands, two companies and a distillery.
Since 1850, Sazerac Company has thrived as an independent, American family-owned company with operations in the United States and around the world. Since the 2000s, Sazerac has averaged double digit growth every year! We attribute our success to a unique blend of our history, culture, brands, relationships, innovation, technology, and most importantly, our people. Whether you're a recent graduate or an experienced professional, Sazerac provides extraordinary opportunities for growth with competitive salaries and benefits in an exciting, entrepreneurial industry.
Thank you for your interest in Northwest Ordinance Distilling, our first ever facility in the Hoosier state, and the newest facility in the Sazerac manufacturing network. Founded on the principles of servant leadership and continuous improvement our entire plant team works tirelessly to accomplish our vision:
Build the most efficient, flexible, and engaged plant and team in the Sazerac Manufacturing Network.
We are in search of talented individuals who have a strong desire to develop and hone technically sound manufacturing processes while seizing the opportunity to own their career and personal development. At Sazerac of Indiana we believe our people are our greatest asset. Your drive and determination combined with our passion for people will ensure we win as a team.
The Sazerac Company, established in 1850, is a leading North American spirits supplier, and owner of many of the industry's most venerable distilling companies – Buffalo Trace Distillery, Barton 1792 Distillery, The Glenmore Distillery, and A. Smith Bowman Distillery. In 2014, Sazerac was awarded one of the spirits industry's highest honors – Distiller of the Year by the International Wine & Spirits Competition.
For more information, please visit: www.sazerac.com.
The Production Scheduler is responsible for scheduling all production and maintaining MPR/MPS, replenishment of cases goods from sister plants, and serves as the backup for Receiving Departments.
Process freight invoices promptly in order to re-bill customers and support A/P payment. Ensure that all orders are entered promptly and accurately, thereby maintaining stability in the production schedule and improving production efficiency. Provide exceptional customer service to our personalized barrel customers, by updating Access database, creating and reviewing Sys21 work orders, entering sales orders, and monitoring shipment activity. Plan production for the bottling operations at The Glenmore Distillery using Master Production Scheduling module.

Plan and purchase Glenmore Distillery imported goods. Continue developing WeSupply usage, specifically to develop a vendor scorecard program. Support implementation of WeSupply at all locations (Core Team Member) Use Sys21 and WeSupply to manage distributor orders for direct imports from order receipt thru invoicing. Track orders to ensure they are invoiced promptly based on customer terms. Lead the design and implementation of the Wesupply Internet Application Service Provider (ASP) for use w/ FG import/purchasing

Participate and lead in process improvements that deliver cost savings in areas of imported and purchased goods.

Work with Brand Managers on production plans or planned FG purchases for new products and brands.

Provide world class customer service by ensuring that all Glenmore Distillery finished goods items are available for customer requested ship dates.

Help the bottling operations achieve desired efficiencies by providing a stable production schedule that optimizes line efficiency with inventory carrying costs. Ensure adherence to Personal Safety, Food Safety, Quality and Environmental Policies and Practices.

Implement a PDS for myself that will move me toward improving at least 1 competency at any given time and improving performance against position description outcomes. Work closely with my Supervisor to improve a work related skill(s), which will lead to my improved performance, benefit my professional growth as well as the company's success. Know and follow company Work Rules & Policies while maintaining a positive at

Develop a Career plan for myself that will allow me to achieve my overall career objectives. Continue to work on existing career development plans that have been previously set up.

Streamline the production planning and import planning processes to reduce frustration and improve the quality of our work life.

Utilize the priority system to enable me to focus on a few key priorities that will grow the company faster.
REQUIRED QUALIFICATIONS
Minimum of a Bachelor's Degree

Minimum of 2 years of related experience

Excellent oral & written communication skills

Strong analytical and technical skills

Strong planning and organizational skills

Experience in manufacturing software (ERP, MRP, MPS, WMS)
PREFERRED QUALIFICATIONS
APICS Certification or Six Sigma CertificatioN

Experience in Alcohol Beverage Industry

Experience with System 21 ERP software

5 years experience in an AS 400 environment, at least

Demonstrated success in the design and implementation of process improvement initiatives

Requires Experience in development of query programs on AS400 or similar proficiency

Speaks Foreign Language(s)
Type: Regular Full-Time
External Company URL: http://sazerac.com/