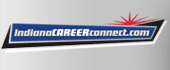 Job Information
Veterans Affairs, Veterans Health Administration

Staff Physician - Primary Care

in

New Albany

,

Indiana
Summary
The Robley Rex VA Medical Center - New Albany VA Clinic, is seeking board certified/eligible Primary Care Physician to serve our Veteran patients. The closing date of this announcement is 9/30/2021, qualified applicants will be referred bi-weekly until a selection is made. The position will be closed when a selection has been made by the hiring official. Recruitment Incentive Authorized for Highly Qualified Applicant!! This position is eligible for EDRP.
Responsibilities
Duties include but are not limited to: Providing comprehensive outpatient care for a panel of adult patients through a Patient Aligned Care Team (PACT) Model, also utilizing Tele-health as a resource of providing care. Serves as a provider who is highly skilled in the management of a patient's primary care needs or sub specialty evaluation and treatment; Responsible to contribute to the achievement of quality of care standards, efficiency, process improvement and patient satisfaction; Writes orders for diagnostic testing, prescribes medications and consultation to specialty services utilizing VA patient care applications. The incumbent is expected to practice in accordance with professional standards, values, and with a commitment to service excellence. Work Schedule: 8:00 a.m. to 4:30 p.m. (Monday-Friday) - May be required to work some evenings and weekends.
Financial Disclosure Report: Required
Education Debt Reduction Program: Position is eligible to submit eligible loans for review once employed by the VA.
Recruitment Incentive: Approved for Highly Qualified Applicants.
Requirements
Conditions of Employment
Qualifications
Applicants pending the completion of educational or certification/licensure requirements may be referred and tentatively selected but may not be hired until all requirements are met. Basic Requirements: United States Citizenship: Non-citizens may only be appointed when it is not possible to recruit qualified citizens in accordance with VA Policy. Degree of doctor of medicine or an equivalent degree resulting from a course of education in medicine or osteopathic medicine. The degree must have been obtained from one of the schools approved by the Department of Veterans Affairs for the year in which the course of study was completed. Current, full and unrestricted license to practice medicine or surgery in a State, Territory, or Commonwealth of the United States, or in the District of Columbia. Completion of residency training, or its equivalent, approved by the Secretary of Veterans Affairs in an accredited core specialty training program leading to eligibility for board certification. Proficiency in spoken and written English. Physical requirements outlined below. Preferred Experience: Board Certification in Internal Medicine/Family Medicine/Primary Care preferred, not required. Reference: VA Regulations, specifically VA Handbook 5005, Part II, Appendix G-2 Physician Qualification Standard. This can be found in the local Human Resources Office. Physical Requirements: Physicians should be physically and mentally capable to perform the examinations, formulate the diagnosis and treatment plan, and educate residents. Physical activity includes sitting, standing (for up to 2 hours), walking (up to 2 hours), heavy lifting (intermittently, 45 lbs. or over), reaching above the shoulder, and repeated bending. Physician should be emotionally and mental stable and capable of performing the duties of the position.
Education
Note: Only education or degrees recognized by the U.S. Department of Education from accredited colleges, universities, schools, or institutions may be used to qualify for Federal employment. You can verify your education here: http://ope.ed.gov/accreditation/. If you are using foreign education to meet qualification requirements, you must send a Certificate of Foreign Equivalency with your transcript in order to receive credit for that education. For further information, visit: http://www.ed.gov/about/offices/list/ous/international/usnei/us/edlite-visitus-forrecog.html. EDRP Position Information: This position may be eligible for the Education Debt Reduction Program (EDRP), a student loan reimbursement program within VHA. You must meet specific individual eligibility criteria in accordance with VHA Policy and apply for EDRP within four (4) months of appointment. Final award amount and program start date is determined after review of a complete EDRP application and supporting documentation by the VHA Education Loan Repayment Services Office.
Additional Information
VA offers a comprehensive benefits package. This link provides an overview of the benefits associated with a VA practice: VHA Physician Brochure. Annual leave shall accrue for full-time physicians at the rate of eight (8) hours per biweekly pay period. This job opportunity announcement may be used to fill additional vacancies. It is the policy of the VA to not deny employment to those that have faced financial hardships or periods of unemployment. This position is in the Excepted Service and does not confer competitive status. VA encourages persons with disabilities to apply. The health-related positions in VA are covered by Title 38, and are not covered by the Schedule A excepted appointment authority. Veterans and Transitioning Service Members: Please visit the VA for Vets site for career-search tools for Veterans seeking employment at VA, career development services for our existing Veterans, and coaching and reintegration support for military service members. If you are unable to apply online view the following link for information regarding an Alternate Application.