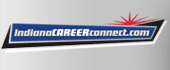 Job Information
Unifrax

Senior Process Engineer

in

New Carlisle

,

Indiana
Job Requirements
The purpose of this position is to provide mechanical and process engineering and machine operation expertise for the New Carlisle manufacturing facility; provide support on new projects which would have major impact on manufacturing performance. The general responsibilities include:
Selection of process equipment and systems for continuous process.2. Continuous improvements in equipment operation and systems' efficiency.3. Preventative maintenance and troubleshooting support for manufacturing.4. Implementation of capital projects.5. Design, coordinate and implement process/production trials of new and developing products.
External Contacts: Mechanical contractors, equipment vendors, corporate Engineering, equipment design engineers.
Reports To: Engineering Manager
Internal Contacts: Interaction with other plant functions including: manufacturing, Maintenance, Quality Assurance, Purchasing, Accounting, Plant and Process Engineering.
Responsibilities:
The incumbent is expected to perform the duties Living the Unifrax Values of Safety, Ethics, People, Commitment, Customer Focus, Innovation, Continuous Improvement, Teamwork, and Speed and Agility.

Monitors process variables to ensure meeting production standards and takes corrective action or training as needed

Developing and implementing continuous improvement steps

Provides mechanical and process design support for projects implemented.

Provides troubleshooting, design and maintenance support.

Provides recommendations for safe equipment operation and appropriate application of available technology. Specify equipment, select vendors and design equipment and/or process.

Utilizes Auto CAD to maintain process system documentation consistent with Corporate standards.

Organizes, initiates and monitors new product trials on continuous production machinery.

Works actively to identify and recommend process improvements and enhancements in support of overall continuous improvement.

Performs in a team-oriented environment, utilizing strong communication techniques. Uses team-oriented interpersonal skills to achieve team objectives.
Qualifications:
Bachelor's Degree in Engineering Required (Mechanical, Ceramic, Chemical, Industrial)

At least 5 years' relevant industrial experience working with manufacturing processes

Team player used to working together with production, quality, maintenance, etc.

Must be able to maneuver, manipulate, and use parts up to 40lbs

Must be able to work in confined spaces and low overhead areas

Must be able to recognize and respond to visual and audible warning signs/tones
At Unifrax, we provide innovative solutions to our customers'​ application problems across several different industries. Our engineers work with a team of research and development specialists to create high performance specialty fibers and inorganic materials used in high-temperature industrial, automotive and fire protection applications designed with the ultimate goal of saving energy, reducing pollution, and improving fire safety for people, buildings and equipment. Since 1942, Unifrax products and materials have been providing solutions to our Distributors and customers to solve their application challenges. Our products are known universally for their quality and proven performance with names like Fiberfrax® ceramic fiber products, revolutionary low bio-persistent Insulfrax® and Isofrax® alkaline earth silicate fiber products, PC-Max® and Ecoflex® Support Mats for emission control products, FyreWrap® Fire Protection Systems, and Specialty Glass microfibers products used in high efficiency filtration media by nonwovens producers.