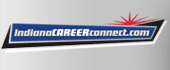 Job Information
Suburban Health Organization

Family Medicine-Henry Community Health: 2441

in

New Castle

,

Indiana
Family Medicine-Henry Community Health: 2441
Print
2441
Henry Community Health
New Castle, Indiana
Lauren Carrell
Laurenc@suburbanhealth.com
Family Medicine, General
Competitive salary and benefits package
Quick Links
Henry Community Health

Discover Henry County

Ball State University

Indiana Basketball Hall of Fame

Visit Indy

Indianapolis named top 10 best places to practice medicine!

New Castle Chamber of Commerce

New Castle Community School Corporation

New Castle Parks & Recreation
Overview
Henry Community Health is seeking Family Medicine physicians who want to be part of a collaborative outpatient based practice that includes Family Medicine, Internal Medicine, nurse practitioners, a diabetes educator, licensed psychiatric nurse practitioner and a Licensed Clinical Social Worker.
Very flexible shift models available. Option to work 3 10's, traditional 8-5 or 12 hour shifts. Open to many options.
Open to full or part time physicians. If 2019 candidates, will pay stipend to sign early.
A new primary care campus on the northside of New Castle is designed for patient convenience and added provider growth. Practices include New Castle Family & Internal Medicine (second office), New Castle Immediate Care & Family Health and New Castle Pediatrics. Lab Services, a retail Neighborhood Pharmacy and Education Center are also located on the campus.
We are open to recent graduates or practicing physicians and offer:
Competitive salary and benefits package

Full or part time options for outpatient practice

Monthly provider meetings

Assistance with documentation and coding

Supportive administrative staff and chief medical officer

Desirable call schedule for office based patients

Adult and pediatric hospitalist program to care for inpatients
Our practice offers our patients:
Primary care services including family medicine and internal medicine

Nurse practitioners who can work as an extender to the physician or develop their own patient panel

Mental health services available by provider referral

Diabetes education appointments at no charge with a diabetes educator

Care coordination for adult patients referred by their physician and a Community Paramedics Program.

A patient portal and the ability to do online scheduling for acute care appointments

A Medicare Accountable Care Organization focused on coordinating and improving care for the most high risk Medicare patients.
Cerner EMR that offers one system for inpatient and outpatient
Hospital Description
Henry Community Health is an integrated health system located in New Castle primarily serving Henry, western Wayne and northern Rush Counties with some services now available in Muncie. The system is rapidly transitioning from the traditional inpatient model to expanding primary care, care coordination including membership in a Medicare Accountable Care Organization, population health and integrating mental health care into their primary care physician practices.
Henry Community Health Medical Group includes physicians in 17 specialties including anesthesiology, allergy/immunology, cardiology, family medicine, infectious disease, internal medicine, integrative medicine, obstetrics/gynecology, orthopedics, physiatry, pain management, general surgery, hospice, pediatrics, pediatric hospitalist, wound care s and radiology. Specialty services offered locally by other physicians include urology, podiatry, nephrology, ENT, pulmonology, adult hospitalists, dermatology, emergency care, oncology, radiation oncology and ophthalmology.
A partnership with nationally recognized St.Vincent Heart Center provides local cardiology care with access to leading heart specialists and the Emergency Department is an accredited Chest Pain Center. The Emergency Department also participates in St.Vincent's Telestroke Program allowing quicker diagnosis and potential treatment for stroke patients.
The Wound Center offers advanced wound care treatments and hyperbaric oxygen therapy. Other services include anticoagulation clinic, home health, hospice, retail pharmacies, sleep center, rehabilitation services including aquatic therapy, sports medicine, New Castle Walk-In Care, HealthRidge wellness and fitness center and three employer-based health clinics.
Community Description
New Castle offers an opportunity to raise your family in a safe, nurturing environment in a community interested in its young people. Near-by Indianapolis and Muncie offer major league and college sports, symphony orchestras, theatres, museums, universities, colleges and an array of fine restaurants and other entertainment. Schools in the New Castle area provide excellent academic preparation and a wide variety of extracurricular activities and sports programs. Numerous affordable housing options are available from in-town gracious neighborhoods to newer subdivisions and country living among the rolling hills in the rural areas surrounding town. From the local YMCA, library and Art Center to outdoor activities such as golf, tennis, swimming, boating and fishing you and your family can find activities that fit your interests.
ShareThis