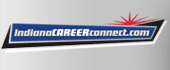 Job Information
Boar's Head Brand/Frank Brunckhorst Co., LLC

Production Control Coordinator (Boar's Head Provisions Co., Inc.)

in

New Castle

,

Indiana
Hiring Company:
Boar's Head Provisions Co., Inc.
Overview:This position requires focus in the production scheduling area within the operation. The job requires the ability to direct and handle multiple tasks. Possession of strong practical and technical skills as well as the ability to communicate the department's objectives in a clear and persuasive manner are essential. The ability to adapt to unforeseen circumstances and the ability to solve problems with minimal assistance is required.
Job Description:
Responsibilities:
Take all measures to ensure distributor/customer total satisfaction.

Assist with the scheduling of daily operations of assigned department.

Assist Supervisors with daily production entries.

Exercise good leadership and communication skills.

Communicate effectively with all customers (internal and external).

Review all requirements annually and update as needed.

Ensure all records and inventories are completed and reviewed daily.

Assist with development of forecasting production requirements.

Ensure consistent product flow to maximize efficiency.

Ensure that all department Standard Operating Procedures (SOP) and requirements are met.

Ensure that all quality expectations are achieved and maintained.

Participate in the development and implementation of the Hazard Analysis Critical Control Point (HACCP) and the Total Quality Management (TQM) process.

Actively participate in the research, justification and implementation involved in the long range planning of the facility.

Maintain an effective presence in the department.
Qualifications:
4-year degree or experience equivalent to such degree in a general manufacturing environment.

Three (3) to five (5) years experience in production planning or inventory management.
Location:New Castle, IN
Time Type:Full time
Department:Plant Management
Your future starts here.
Since 1905, Boar's Head Brand has been the name you can trust for quality products and service. Our mission is to continue to be recognized as the leading provider of exceptional customer service and superior quality delicatessen products. We are committed to continuously improving our time honored traditional processes through the involvement of our dedicated employees.