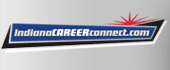 Job Information
Boar's Head Brand/Frank Brunckhorst Co., LLC

Specialist, Sanitation 2nd Shift Manufacturing(Boars Head Provisions Co.,Inc.)

in

New Castle

,

Indiana
Hiring Company:
Boar's Head Provisions Co., Inc.
Overview:To be responsible for ensuring equipment and facility sanitary specifications are attained. While performing the duties of this job, the employee is regularly required to walk; reach with hands and arms; stoop, kneel, crouch, or crawl; and talk or hear. The employee is occasionally required to climb or balance. The employee must regularly lift and/or move up to 50 lbs. While performing the duties of this job, the employee is regularly exposed to extreme cold. The employee is frequently exposed to wet and/or humid conditions. The employee is occasionally exposed to moving mechanical parts and toxic or caustic chemicals.
Job Description:
Responsibilities:
Responsible for performing tasks as assigned by Department Supervisor which may include: detailed cleaning of the facility, maintain cleanliness of common areas including break room and bathrooms, post-op cleaning of facility, detailed cleaning assignments as assigned, and any other duties as needed

Responsible for ensuring the sanitary specifications of the equipment and facility are obtained.

Must be able to understand the proper use of cleaning chemicals and cleaning procedures to work in an efficient yet effective manner.

Must be able to work as a team player with other employees in the Sanitation and Production departments.

Must use proper personal protective equipment.

Must be able to be flexible with varying job assignments and working conditions.

Responsible for following plant rules and working conditions as it pertains the GMP's and clean equipment criteria.
Qualifications:
No prior experience or training required.

Ability to apply common sense understanding to carry out detailed but uninvolved written or oral instructions.

Ability to deal with problems involving a few concrete variables in standardized situations.

Ability to add and subtract two digit numbers and to multiply and divide with 10's and 100's.

Ability to perform these operations using units of American money and weight measurement, volume, and distance.
Location:New Castle, IN
Time Type:Full time
Department:Sanitation 2nd Shift
Your future starts here.
Since 1905, Boar's Head Brand has been the name you can trust for quality products and service. Our mission is to continue to be recognized as the leading provider of exceptional customer service and superior quality delicatessen products. We are committed to continuously improving our time honored traditional processes through the involvement of our dedicated employees.