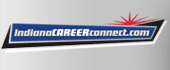 Job Information
Boar's Head Brand/Frank Brunckhorst Co., LLC

Systems Support Specialist, Delicatessen Services Co., LLC

in

New Castle

,

Indiana
Hiring Company:
Overview:Reporting directly to the IT Systems Support Supervisor, the responsibilities of the System Support Specialist are to install, configure, maintain, and support the hardware and software systems used in our Production & Distribution environments, and provide technical assistance and training to system users.
Job Description:
Responsibilities:
Installs, modifies, configures, and repairs computer hardware and software systems, and provides technical assistance to system users.

Installs, configures, troubleshoots, and upgrades computer related manufacturing equipment, such as labeling equipment, shop floor data collection terminals, hand-held terminals, and HMI's, etc.

Administers telephone and voicemail systems. Installs and maintains extensions, lines, and fax devices. Acts as liaison between equipment vendors and the company.

Performs administration of local area network(s) (LAN) and wireless local area networks (WLAN), under the direction of Supervisor, or Manufacturing Support Manager.

Installs, configures and troubleshoots computer networks and assemblies associated with Boar's Head's time and attendance, gate access systems, and on premise reporting system.

Writes automated routines and programs using common desktop software.

Implements and maintains any future electronic systems as may be required.

Installs, configures, monitor's, maintains stand-alone/network LaserJet printers and/or Multi-Function Devices.

Documents Standard Operating Procedures and Work Instructions at the direction of Lead Systems Support Specialist, Supervisor, or Manager.

Inspects purchase/transferred IT Assets and assures equipment received is in good order. Fills out all required paperwork for accounts payable.

Installs or assists service personnel in installation of hardware and peripheral components, such as monitors, keyboards, printers, disk drives, and other similar or related equipment.

Loads specified software packages, such as operating systems, standard applications such as Microsoft Office Suite, proprietary ERP applications, etc.

Enters commands and observes system functions to verify correct system operation. Instructs users in use of equipment, software, and manuals.

Performs network troubleshooting to isolate and diagnose common network problems.

Upgrades network hardware and software components as required.

Installs wiring as required for network and telephony systems.

Trains users to use new or modified equipment and processes.

Monitors functioning of equipment to ensure systems operate in conformance with specifications.

Perform Preventive Maintenance on computers, HMI's, labeling & printing devices, peripherals, etc.
Qualifications:
H.S. diploma plus broad specialized training in technical, electronic/computer training equivalent to two (2) years of college.

One (1) to three (3) years of experience in an ERP supported manufacturing environment. Related Help Desk, Desktop, & Network Troubleshooting experience a plus.
Location:New Castle, IN
Time Type:Full time
Department:Management Information Systems
Your future starts here.
Since 1905, Boar's Head Brand has been the name you can trust for quality products and service. Our mission is to continue to be recognized as the leading provider of exceptional customer service and superior quality delicatessen products. We are committed to continuously improving our time honored traditional processes through the involvement of our dedicated employees.