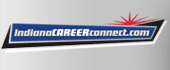 Job Information
Helmer Scientific

BI/DW Developer/Analyst

in

Noblesville

,

Indiana
Helmer Scientific designs, integrates, manufactures, markets, and distributes specialized medical and laboratory equipment to clinical and life science customers in over 125 countries.
At Helmer:
We offer competitive salary and benefits

We offer a positive team environment

We offer an opportunity to fulfill potential by performing meaningful and rewarding work

We are committed to serving customers, team members and the world community
Are you ready to join us and make a difference? We have a career opportunity for a BI/DW Developer/Analyst to join our team!
The BI/DW Developer/Analyst:
Supports the organization by developing, maintaining and supporting the Business Intelligence (BI)/Data warehouse (DW) for all Helmer employees. Manages cross functional BI projects.
Essential functions:
Promotes Helmer values as demonstrated in personal productivity and quality of work, management of internal/external relationships, actively seeking out and participating in Continuous Improvement practices, and willingness to engage and support team initiatives.

Comply with workplace safety procedures

BI – Manage the implementation and use of Business Intelligence tools within Helmer. Assist in selecting appropriate tools and assist users with training, user adoption and resolving issues. Work with users to design and build PowerBI Reports and Dashboards. Help design and maintain user data security, integrity and stability.

Data Warehouse – Develop, maintain and support the cloud- based data warehouse. Identify and build new data sources. Work with other Helmer departments to drive the adoption of the data warehouse and tools and develop requirements. Load and transform data from identified data sources. Work with and manage 3rd party partners/developers for DW/BI. Leverage cloud and on-premises IT systems and tools to extend the DW//BI functionality. i.e. SharePoint, Excel, SQL, etc. within Helmer to ensure solutions are built and used for maximum benefit. Assist in driving year over year BI/DW maturity within Helmer. Work with existing data sources and integrate into the data warehouse.

Develop, support and maintain cloud-based applications based on PowerApp, Power Automate and other technologies as it relates to the overall data warehouse solution.

SQL database administration: Assist in managing the cloud instance of the data warehouse as well as other cloud based data sources.
· Enhance IT skills for current and/or future Helmer technology using training materials and methods that
would lead to a certification or recognition of accomplishment. Examples of methods would be
classroom training, web based certification courses and other methods approved by the IT Director.
Other duties/responsibilities and projects as assigned.
Relative Work Experience:
· Minimum of 3 years work experience in data warehouse implementation, support and driving user adoption.
· A minimum of 3 years of experience in using MS SQL tools in creating and maintaining SQL based data warehouses.
· Demonstrated experience in understanding the business operations and use of data to drive decisions within a company.
· A minimum of 1 year of ETL experience using SSIS or Data Factory. Demonstrated experience with data modeling skills using 3NF, warehousing, star schema, etc.
· A minimum of 2 years of experience using, implementing and supporting MS PowerBI. Experience designing, creating, managing and supporting Azure based DW environments.
· Experience working in a manufacturing focused company using data collection systems.
Education: BS degree computer science, technology, data analytics, informatics or equivalent.
Certifications / Licenses: MCSA SQL Business Intelligence Development certification required. MCSA: BI Reporting preferred. MCA Azure Developer preferred.
Computer Systems / Software: Microsoft Power BI. Microsoft SQL. Office 365 tools such as Flow, PowerApps.
Key Competencies:
Ability to promote collaboration and teamwork inside/outside the department to reach common goals; partner with co-workers to share pertinent information, techniques and instruction that encourages open communication and individual development.

Ability to lead cross functional teams toward a common goal. Understands the role people change management and awareness plays into associate adoption.

Acts as a driver of change within the organization.
If you don't meet the minimum requirements we've listed, but still think you are qualified for the job, you are welcome to apply for consideration.
As an EEO/AA Employer all qualified applicants will receive consideration for employment without regard to race, color, religion, age, sex, national origin, ancestry, disability status, sexual orientation, gender identity, genetic information, veteran status or any other protected characteristic.
Helmer is committed to creating a diverse, equitable, and inclusive workplace in which we respect and celebrate each person.
ID: 2020-2310
External Company URL: www.helmerinc.com
Street: 14400 Bergen Boulevard
Telecommute: Yes