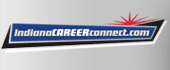 Job Information
Helmer Scientific

Continuous Improvement Materials Specialist (Gig)

in

Noblesville

,

Indiana
Helmer Scientific designs, integrates, manufactures, markets, and distributes specialized medical and laboratory equipment to clinical and life science customers in over 125 countries.
At Helmer:
We offer competitive salary and benefits

We offer a positive team environment

We offer an opportunity to fulfill potential by performing meaningful and rewarding work

We are committed to serving customers, team members and the world community
Are you ready to join us and make a difference? We have a career opportunity for a Continuous Improvement Materials Specialist (Gig) to join our team!
The Continuous Improvement Materials Specialist:
Serves as role model for Helmer values by maintaining positive internal/external relationships; embracing and valuing diversity in all forms; promoting individual growth and development; actively promoting Continuous Improvement culture; and demonstrating a commitment to excellence in the achievement of company goals/objectives.

Comply with workplace safety and quality procedures

Support Manufacturing Engineering through creation, implementation, and maintenance of the detailed plan for each part (PFEP) used in the production process. Development of standard tote/packaging requirements, precise location of use and storage, order frequency, supplier, container (Kanban) quantity, and replenishment standards.

Support aspects of the Facility Layout Project, as directed, in efforts pertaining to materials movement, organization, and management. Including the move and organization of overflow product, VMI, Pick & Pack and any line side point-of-use material consolidation.

Assist in guidance, input, and execution of the OpEx & Product Sustainment Project Portfolio. Assist in other projects inputs, as assigned, according to best practices of project management body of knowledge including requirements definition, preparation of project schedules, resource plans/allocations, risk analysis, and meeting facilitation.
Relative Work Experience:
3-10 years related work experience in a manufacturing environment; materials background is required
Education:
High School Degree or equivalent required
Certifications / Licenses:
Computer Systems / Software:
Microsoft Excel, Word proficiency required

Microsoft Project experience preferred but not required

ERP experience, preferred
Specialized Training:
Knowledge of FDA regulations and/or ISO 13485 or similar ISO 9000 series training preferred but not required.

Project Management training
Key Competencies:
Highly adaptable, organized, and self-directed: able to work flexibly as assigned to multiple leaders by communicating progress and constraints along with recommendations for coordination and improvement toward attainment of overall goals.

Ability to work under only general direction while independently determining the approach to problems and solutions

Ability to balance interests of a variety of customers; readily readjusts priorities to respond to pressing and changing demands.

Ability to secure relevant information in identifying key issues and relationship from a base of information; relay and compare data from different sources; identify cause-effect relationships and recommend viable solutions.

Excellent verbal communication skills, including the ability to communicate to all levels of an organization.

Strong analytical and problem solving skills, including the ability to identify and implement novel solutions to meet business needs. Ability to work both independently and in partnership with others.

Strong organization and project management skills.

Demonstrated ability to collaborate with cross functional teams while assurance compliance.
If you don't meet the minimum requirements we've listed, but still think you are qualified for the job, you are welcome to apply for consideration.
As an EEO/AA Employer all qualified applicants will receive consideration for employment without regard to race, color, religion, age, sex, national origin, ancestry, disability status, sexual orientation, gender identity, genetic information, veteran status or any other protected characteristic.
Helmer is committed to creating a diverse, equitable, and inclusive workplace in which we respect and celebrate each person.
ID: 2020-2445
External Company URL: www.helmerinc.com
Street: 14400 Bergen Boulevard