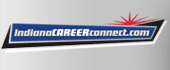 Job Information
Helmer Scientific

Technical Support Analyst I

in

Noblesville

,

Indiana
Helmer Scientific designs, integrates, manufactures, markets, and distributes specialized medical and laboratory equipment to clinical and life science customers in over 125 countries.
At Helmer:
We offer competitive salary and benefits

We offer a positive team environment

We offer an opportunity to fulfill potential by performing meaningful and rewarding work

We are committed to serving customers, team members and the world community
Are you ready to join us and make a difference? We have a career opportunity for a Technical Support Analyst I to join our team!
The Technical Support Analyst I: provides complex technical support and assistance to customers and strategic accounts for their Helmer embedded electronics and connected devices with customer's network infrastructure. This will be done via email, phone, and/or other remote methods. Provides customers and business partners with guidance and direction to support troubleshooting, installations, and problem-solving recommendations for Helmer software, connected devices, and integrated systems to improve product usability, up time, performance, and customer satisfaction. Accurately, and with great detail, documents customer interactions including details of inquiries, complaints, comments, troubleshooting steps, root cause analysis, and actions taken to resolve product malfunctions. Possesses a strong understanding of the organization's software infrastructure and protocols to support our products and services, good customer service skills and the ability to negotiate with multiple levels of customers. Evaluates customer needs and frequently works as a liaison with and alongside Engineering team members to influence product improvements and enhancements. These team members are empowered to resolve all issues and escalation expectations are to be only rare cases.
Primary Responsibilities:
Promotes Helmer values as demonstrated in personal productivity and quality of work, management of internal/external relationships, actively seeking out and participating in Continuous Improvement practices, and willingness to engage and support team initiatives

Provide customer support for setup, operation, and troubleshooting of Helmer embedded electronics, connected devices, and interfaces. Directly/indirectly communicates with Helmer customers, service partners, and distributors worldwide regarding installations, product failures, and complaints

Document customer communication and root cause analysis. Manage open events to ensure customer satisfaction

Works with engineering on developing, maintaining, and improving function of Helmer devices. Incorporating these functions with Helmer software/hardware capable of connecting with outside devices and networks. Develop and update knowledge transfer (knowledge articles) from Engineering to Technical Service

Provide assistance and guidance to Helmer technicians working on connected devices

Other duties/responsibilities and projects as assigned (i.e. product updates)
Relative Work Experience: 3-5 years related work experience (technical support, networking, embedded electronics, IOT connected devices).
Education: High School Diploma (AS/BS in EET, CS, or other technical discipline preferred)
Certifications / Licenses: None required.
Computer Systems / Software: Proficient in Microsoft Office Suite. Microsoft CRM preferred. Experience with Linux OS, Restful API, Modbus over TCP IP, or CompTIA Network+ (or equivalent).
Key Competencies:
Ability to promote collaboration and teamwork inside/outside the department to reach common goals; open to and solicits diverse views and opinions from others; breaks down barriers to builds consensus.

Proactively develops customer relationships by making efforts to listen to and understand the customer (both internal and external); anticipates and provides solutions to customer needs; gives high priority to customer satisfaction.

Ability to apply technical knowledge in identifying cause-effect relationships that drive to effective problem resolution

Ability to promote and identify process improvements in the work environment, actively seeking to make things better.

Ability to actively partner with co-workers to provide them with pertinent information, techniques, instruction, feedback and encouragement to maximize their success on the job.
If you don't meet the minimum requirements we've listed, but still think you are qualified for the job, you are welcome to apply for consideration.
As an EEO/AA Employer all qualified applicants will receive consideration for employment without regard to race, color, religion, age, sex, national origin, ancestry, disability status, sexual orientation, gender identity, genetic information, veteran status or any other protected characteristic.
Helmer is committed to creating a diverse, equitable, and inclusive workplace in which we respect and celebrate each person.
ID: 2021-2650
External Company URL: www.helmerinc.com
Street: 14400 Bergen Boulevard
Telecommute: Yes