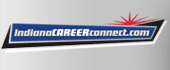 Job Information
University of Notre Dame

CFIA Programming Intern

in

Notre Dame

,

Indiana
Position Information
Job Description
The Programming Intern will assist the Manager, Programming & Instruction with various aspects of facility programming including scheduling/planning of tournaments, camps and clinics, and oversight of regular facility operation shifts and Manager on Duty (MOD) shifts. This position will directly report to the Manager of Programming and Instruction. Assist the Programming and Instruction staff with the coordination of facility usage and tours by junior, H.S. and other hockey teams or groups and/or their participation in games/tournaments hosted by CFIA. Assist the Programming & Instruction staff with on-ice instruction during season long camps, clinics and practices (including Learn to Skate sessions) for various ages and abilities of hockey players and figure skaters. Other duties as assigned by the Manager of Programming and Instruction and/or General Manager.
Minimum Qualifications
Bachelor's Degree(4 years)
Preferred Qualifications
Familiarity with the programming of ice facilities. Experience with on-ice instruction with all ages, from Learn to Play, Learn to Skate skaters to adults. Knowledge of NCAA rules and regulations helpful.
Job Title: CFIA Programming Intern
Department: Compton Family Ice Arena (57441)
Department Website: www.comptonice.nd.edu
Family / Sub-Family: No Eprism / Intern_No Eprism
Career Stream/Level: Intern
Pay ID: Bi-Weekly
FLSA Status: S3 - FT Non-exempt Hourly
Job Category: Internship
Job Type: Full-time
Schedule: Days of Week & Hours: Availability and flexibility to work evenings, weekends and some holidays.
Schedule: Hours/Week: 40/week+
Schedule: # of months: 12
Job Posting Date (Campus): 04/15/2019
Job Posting Date (Public): 04/15/2019
Job Closing Date: 05/17/2019
Posting Type: Open To All Applicants
Posting Number: S19278
Quick Link for Internal Postings: http://jobs.nd.edu/postings/15977