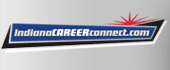 Job Information
Booz Allen Hamilton

Program Analyst, Mid

in

Odon

,

Indiana
Program Analyst, Mid
Odon , IN , US
Apply
Be you

Be Booz Allen

Be empowered

Learn More
Job Description
Location: Odon, IN, US
Job Number: R0079152
Share job via:
Share this job:
Share
Share Program Analyst, Mid with Facebook
Share Program Analyst, Mid with LinkedIn
Share Program Analyst, Mid with Twitter
Share Program Analyst, Mid with a friend via e-mail
Program Analyst, Mid
The Challenge:Are you searching for a position where you can use your program analysis skills to make a difference? A program requires a significant investment of limited resources across multiple projects. With that level of complexity, you need a skilled program analyst examining how those resources are used and keeping the program on the path to success. That's why we need you, a program analyst who can ensure success through careful analysis and effective communication.
We have an opportunity for a program analyst to join our team as we support cradle-to-grave contract management, including procurement planning, pre-award, and price and cost analyses in support of the US Navy.
You will enable contract execution by supporting multiple capability areas, including requirements gathering for Statements of Work and ROMs, compilation and tech editing for the program's Monthly Status Report, and coordination of all program deliverables. This will require collaboration with both the government, the program team, and subcontractors. In addition, you will prepare and track the program's procurements from government request through final reconciliation, develop contract status reporting, and maintain responsibility for historical contract documentation. We focus on growing as a team, so you'll share your expertise with other analysts through leadership and mentoring. This is a chance to directly improve our threat detection by developing program strategy and eliminating risks across projects and ensure that our Navy client program stays on-time and within budget. All while we improve contract management, track program milestones, and provide procurement execution and tracking of sub contracts and materials.
Empower change with us.
You Have:
2+ years of experience with program and project management

2+ years of experience with interfacing and managing client expectations

Experience with the complete Microsoft Office Suite, including Excel, PowerPoint, and Word

Ability to be a self-starter and prioritize multiple tasks with minimal supervision

Secret clearance required

HS diploma or GED
Nice If You Have:
2+ years of experience as a project manager or program analyst

2+ years of experience with analysis

Experience with subcontracts

Experience with Navy or the military

Experience with rapid acquisition

Experience with supporting technical engineering development programs

Possession of excellent oral and written communication skills

BA or BS degree

Defense Acquisition Workforce Improvement Act (DAWIA) Level I or Level II in Contracts or Program Management, Certified Federal Contracts Manager (CFCM), or Project Management Professional (PMP) Certification

Completion of DAU coursework in project management and acquisition
Clearance:
Applicants selected will be subject to a security investigation and may need to meet eligibility requirements for access to classified information; Secret clearance is required.
Build Your Career:
Consulting at Booz Allen means empowering you to provide your customers with the best support. With a consulting career at Booz Allen, you'll have access to:
a large business consulting community

experts in virtually every field

a culture that focuses on supporting our employees
We have opportunities that provide stability while offering variety, so you can find the right fit for your career — and your life. You'll also have access to a wealth of training resources through our Consulting University, an online learning portal where you can access more than 5000 functional and technical, certifications, and books. Build your skills through hands-on training on the latest tools and tech from our in-house experts. Pursuing certifications that directly impact your role? You may be able to take advantage of our tuition assistance, on-site courses, vendor relationships, and a network of professionals who can give you helpful tips. We'll help you develop the career you want as you chart your own course for success. With contracts across the globe in multiple industries, no matter where you want to go with your consulting career, we have the path the takes you there.
We're an EOE that empowers our people—no matter their race, color, religion, sex, gender identity, sexual orientation, national origin, disability, veteran status, or other protected characteristic—to fearlessly drive change.