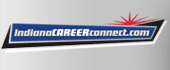 Job Information
Draper

Senior Radiation Effects Engineer

in

Odon

,

Indiana
Draper is an independent, nonprofit research and development company headquartered in Cambridge, MA. The 1,800 employees of Draper tackle important national challenges with a promise of delivering successful and usable solutions. From military defense and space exploration to biomedical engineering, lives often depend on the solutions we provide. Our multidisciplinary teams of engineers and scientists work in a collaborative environment that inspires the cross-fertilization of ideas necessary for true innovation. For more information about Draper, visit www.draper.com.
Our work is very important to us, but so is our life outside of work. Draper supports many programs to improve work-life balance including workplace flexibility, employee clubs ranging from photography to yoga, health and finance workshops, off site social events and discounts to local museums and cultural activities. If this specific job opportunity and the chance to work at a nationally renowned R&D innovation company appeals to you, apply now www.draper.com/careers.
Equal Employment Opportunity
Draper is committed to creating a diverse environment and is proud to be an affirmative action and equal opportunity employer. We understand the value of diversity and its impact on a high-performance culture. All qualified applicants will receive consideration for employment without regard to race, color, religion, sex, disability, age, sexual orientation, gender identity, national origin, veteran status, or genetic information.
Draper is committed to providing access, equal opportunity and reasonable accommodation for individuals with disabilities in employment, its services, programs, and activities. To request reasonable accommodation, please contact hr@draper.com.
This position will be located in Draper Odon, IN office. The ideal applicant is a senior subject matter expert in radiation device effects and implications on the resulting system design. Relevant areas to cover include transport of hostile threat and natural space radiation environments to determine energy deposition in materials, devices, and systems followed by effects analysis and design hardening. Radiation transport and design hardening will consider thermo-mechanical effects, electro-magnetic coupling (EMP, IEMP, SGEMP), ionizing dose rate, total dose and displacement damage. The ideal candidate will also be familiar with radiation detection and dosimetry, as needed to support new radiation sensor systems and radiation test calibration/dosimetry. The candidate will be expected to work effectively in a team environment, mentor junior engineers, write proposals, communicate progress and results through published reports and presentations, as well as support radiation testing in the field.
The ideal candidate will have a MS or PhD degree in nuclear engineering, electrical engineering, physics, materials science, or related field with a minimum of 10 years of experience. Desired skills include:
Experience in radiation/nuclear physics with an understanding of the underlying mechanisms of radiation interactions with materials and devices.

Fundamental understanding of radiation transport tools such as CEPXS, MCNP and/or GEANT.

Ability to model multi-physics devices and systems using TCAD, SPICE, Comsol or similar tools.

Knowledge of radiation environments and modeling tools.

Knowledge of radiation device testing facilities and procedures.

Experience in integrating rad hard systems in relevant platforms (e.g. spacecraft).

Strong written and oral communication skills with proposal writing experience a plus.

Ability to work with program managers and customers to define needs/requirements, write-proposals, and lead technical teams.

Desire to mentor junior staff.
Security Requirement
Active Secret Clearance is required.
ID: 2020-4662
External Company Name: The Charles Stark Draper Laboratory Inc