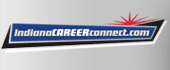 Job Information
Suburban Health Organization

Family Medicine-Margaret Mary Health: 2569

in

Osgood

,

Indiana
Family Medicine-Margaret Mary Health: 2569
Print
2569
Margaret Mary Health
Osgood, Indiana
Lauren Carrell
Laurenc@suburbanhealth.com
Family Medicine, General
Internal Medicine, General
Competitive benefits and salary package. Tail coverage, loan forgiveness, bonus opportunities, and a robust benefits package. Can also negotiate relocation expenses.
Quick Links
Margaret Mary Health

Visit Indy

Indianapolis named top 10 best places to practice medicine!

Visit Franklin County

Oldenburg Academy

Perfect North Ski Resort

Town of Osgood

Batesville named in top 10 places to live with a young family

Oldenburg Academy

Perfect North Ski Resort

Osgood School System
Overview
Margaret Mary Health is seeking a full-time family practice or internal medicine provider to join our established outpatient practice in Osgood, Indiana. Provider will join an experienced primary care team consisting of a family physician and two advanced practice providers.
At MMH, our Primary Care providers focus on care delivery – not data entry. We have implemented the Team Care Medicine model which enables our providers to focus on the art of medicine versus EHR documentation. Our providers work closely with their team to ensure this collaborative care model increases efficiency while reducing provider screen time.
This facility recently expanded to provide additional services including a Minor Care program, lab, and imaging services.
Will see approximately 20-25 patients per day. The Team Care approach will allow provider to maximize the number of patients they are able to see by allowing them to focus on the patient, not EMR documentation requirements.
Very competitive salary and benefits package.
No call coverage requirement.
Employed opportunity.
Hospital Description
Margaret Mary Health is a not-for-profit critical access hospital with off-site facilities and practices located throughout southeastern Indiana. We were recently named a Top 20 Critical Access Hospital by the National Rural Health Association (based on ratings determined by publicly available data including market share, population risk, cost, charge, quality, outcomes,patient perspectives, and financial stability).
MMH serves a population of more than 65,000 residents in Ripley, Franklin and surrounding counties and is conveniently located within an hour of both Cincinnati, Ohio and Indianapolis, Indiana. The hospital provides a broad scope of services including 24-hour emergency, family-centered maternity, outpatient rehabilitation, home health, hospice and oncology.
Community Description
Osgood, Indiana is in the heart of Indiana only a short distance from Batesville where Margaret Mary Health is located.
Batesville is in the heart of southeastern Indiana, within a short drive of numerous metropolitan areas. Located on I-74, it is on the direct path between Cincinnati, Ohio and Indianapolis, Indiana. Batesville is located on the border of Ripley and Franklin counties, an area rich in scenic beauty and Hoosier hospitality. Batesville itself combines the prosperity of economic growth through industry with small-town charm. Founded in 1852, and snuggled in the hills of Southeastern Indiana, it has grown to a community of 6,500 friendly, family-oriented, and forward-thinking citizens. Batesville prides itself on community involvement and the commitment in making the quality of life nothing but the best.While maintaining rural charm, Batesville is fortunate to provide the community with a variety of amenities. Some of these advantages include exceptional public and private school systems, business & industry based companies, top-notch park facilities and world-class healthcare that far surpass what one would expect from a rural community. You are invited to visit and experience world-class charm right in our small city.
ShareThis