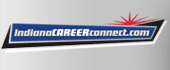 Job Information
BC Forward

Field Technician - 134787

in

Phoenix

,

Arizona
This job was posted by https://www.azjobconnection.gov : For more information, please see: https://www.azjobconnection.gov/ada/r/jobs/4336290 Field TechnicianBCforward is seeking a qualified Tech support/customer service technical at Boise, ID 83713Position Title : Tech support/customer service technicalExpected Contract length : 2 years with possibility of extension or PermanentLocation : Boise, ID 83713JOB DESCRIPTION* Gathers and assesses SMB customers hardware, software and technical needs.

* Generates leads to specific departments based on customers needs and segments.

* Identifies related future needs for lead generation, opportunity expansion.

* Identifies customer specific parameters and constraints that impact the solution.

* Investigates and optimizes a solutions fit to the requirements of the customer.

* Identifies probable competition.

* Solicits inputs from team members as required.

* Anticipates some of the potential challenges for the proposed solution.

* Assists peers in area of expertise as needed.

* Assists SMB customers in placing orders via chat About BCforward:BCforward began as an IT business solution and staffing firm. Founded in 1998, BCforward has grown with our customers' needs into a full-service personnel solution's organization. Headquartered in Indianapolis, Indiana, BCforward also operates numerous delivery centers across North America and India. We are currently the largest consulting firm and largest MBE certified firm in Indiana. Our uninterrupted growth has allowed BCforward to deliver uniquely configured IT staffing and project solutions for over the years of catering to our customers' specific needs. BCforward currently maintains a team of over 5000 global resources. With our additional brand, Stafforward, together we have the capabilities to deliver services for a variety of industries in both public and private sectors which allows us to address your most challenging needs.www.BCforward.com

Interested candidates please send resume in Word format Please reference job code 134787 when responding to this ad.


Recommended Skills


Biochemistry


Molecular Biology


Cell Cultures


Microbiology


Chromatography


Cell Biology