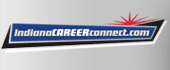 Job Information
Telephone & Data Systems

Network Specialist I - OSP Engineering & Construction

in

Pittsboro

,

Indiana
The Network Specialist I- OSP Engineering & Construction is expected to assist in the creation of OSP Design maps using GIS. You will have to understand numerous projects, possibly located in multiple locations and states. You will continually monitor design costs and monitor job progress to ensure that projects are completed on time and within budget. You are responsible for continually working with various governmental agencies to protect the TDS OSP network from being jeopardized by permitting requirements or proposed road improvements. You may be required to negotiate with municipalities, other utility companies from a network and a legal perspective for the purchase, lease and/or sale of inner ducts, fiber and/or complete networks.
This position will work closely with our sales organization as well as Field Services. It will also have an emphasis on ROW, Easement and Pole Attachments and will interact with members of Net Ops Compliance as well as working with communities on their permit ordinances.
TDS Telecom, headquartered in Madison, Wis., employs nearly 2,700 people and is a subsidiary of Telephone and Data Systems, Inc. [NYSE: TDS], a Fortune 1000 ® company. Founded in 1969, TDS Inc. employs 9,400 people and has approximately six million connections nationwide through its businesses U.S. Cellular, TDS Telecom, OneNeck IT Solutions LLC, and TDS Broadband Service. TDS Inc. has been named to several Forbes lists, including America's Best Employer for Diversity, Best Large Employers, and Best Employers for Women.
Responsible for the design of OSP projects and/or supervision of consultants who are responsible for coordinating outside plant field construction and splicing operations in multiple locations and states. Provide technical support for special request projects such as, major road moves or potential on-net builds. He/she must work with Finance to ensure proper accounting of facilities placed and interact with the legal department to ensure that the company is not at risk in any asset transfers. If needed, assist in the engineering phase of projects. This involves creating labor, material, and overheads project cost estimates.

Provide audits of OSP projects and coach consultants and/or contractors to ensure accuracy and consistency. The audits will ensure compliance with National Electrical Code standards and current TDS OSP standards.

Review all required reports from field personnel and contractor invoicing for accuracy. Manage projects by reviewing quality of work, clean up resolution, proper maintenance of project documentation and continual review of project progress.

Verify that all documentation required to complete projects successfully, including Bid Jobs, Build orders, Job Start Agreements, VMOP's and close out documentation is complete.

Create and perform analysis on network designs for the OSP teams utilizing GIS tools and extensions. Provide the data back for the OSP teams to use in strategic decisions, AD's and HLDROM's.

Partner with Regional OSP Engineering (OSPE) members on engineering of network builds with in GIS.

Assist in training OSPE members on the use, functions and tools with in GIS

Review data for impacts to builds (eg: Roadmoves)
Create processes and tools for mobile use of GIS for data collection and consumption.
Provide technical leadership in evaluating current GIS products being offered on the market and provides recommendations for upgrades and changes in methods of practice for TDS. Includes application upgrades and data sources
Required Qualifications
Associates degree (or higher) -OR- 2+ years' professional work experience

3+ years' experience in Voice/Data/Video networking

Must have and maintain a valid drivers license, reliable transportation, and insurance
Other Qualifications
GIS experience

ESRI ArcGIS experience

Spatial analysis experience

Experience in Telephony or related fields

Excellent leadership, customer relations and communications skills

Thorough Understanding of Telecommunications industry and principals.

Ability to manage multiple priorities simultaneously.

Excellent written and oral communications skills

PC database, spreadsheet and word processing skills.

Advanced working knowledge of NESC construction practices and engineering standards.

Ability to work in a cooperative and courteous manner with diverse work groups.

Ability to read and assess fiber and/or HFC designs and prints
Benefits
As a part of your total compensation, TDS provides a comprehensive competitive benefit package. This benefit plan addresses both the immediate and long-term needs that you and your family may have. For an overview of what we have to offer for Full-Time employees including vacation, health benefits, and retirement options, click here!
At TDS, we embrace Equal Employment Opportunity by valuing our differences and consider all qualified applicants without regard to race, color, religion, sex, sexual orientation, gender identity, national origin, disability, status as a protected veteran or any other status protected by law. To learn about our diversity & inclusion philosophy and culture, click here!
Requisition ID: 2021-16757
External Company URL: www.tdsinc.com
Telecommute: No