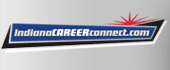 Job Information
Walmart

IND2_Com_Systems Operator_S1

in

PLAINFIELD

,

Indiana
1441241BRReq ID:1441241BRCompany Summary:What started small, with a single discount store and the simple idea of selling more for less, has grown over the last 50 years into the largest retailer in the world. Each week, over 260 million customers and members visit our 11,695 stores under 59 banners in 28 countries and e-commerce websites in 11 countries. With fiscal year 2017 revenue of $485.9 billion, Walmart employs approximately 2.3 million associates worldwide. Walmart continues to be a leader in sustainability, corporate philanthropy and employment opportunity. It's all part of our unwavering commitment to creating opportunities and bringing value to customers and communities around the world.Job Title:IND2ComSystems Operator_S1Time Type:Full TimeCity:PLAINFIELDState:INPosition Description:
Communicate with (or to) individuals or groups verbally and/or in writing (e.g. customers, suppliers, associates).

Coordinate and support security measures to safeguard information against accidental or unauthorized damage, modification or disclosure.

Install, monitor, maintain and repair system hardware, software, and peripheral equipment, following design or installation specifications.

Maintain operation of system hardware through monitoring functionality, preventative maintenance, identifying and reporting or resolving performance issues.

Perform daily administrative tasks including pass down reports, billing, user access coding, filing, etc.

Provide support to internal and external customers

Respond to and resolve critical systems issues (e.g., system or hardware down); respond and follow up on urgent customer requests.

Respond to internal and external customer calls related to orders, claims, damages, billing issues, etc.

Troubleshoot all system and user issues (hardware and software); report issues and status to manager, leader, or customer throughout the troubleshooting process.
Minimum Qualifications:
Associate's Degree in an information systems related field (e.g., computer science, management information systems) OR 6 months experience as a Walmart Logistics associate and 6 months experience using and maintaining computer applications (e.g., networking, troubleshooting, email, spreadsheets, word processing) OR 1 year experience in an information systems related field (e.g., computer science, management information systems)
Additional Preferred Qualifications:
6 months experience working with Walmart Logistics applications (e.g. Global Logistics Systems (GLS), Trailer Manifest System (TMS), Global Distribution Systems (GDS), IBM CICS (Host)

Both 1 year work experience maintaining and troubleshooting computer systems (e.g., networks, computer hardware and software) and 1 year experience with MS-office software (Outlook, Excel, Word) to communicate with customers and associates, track information and maintain records
Category:Warehousing - Hourly Status:HourlyZip Code:46168Shift:1Schedule details below are listed in the following format::Day:Start Time:End Time: Meal Length Schedule Details:MO 05.00.00 15.00.00 000
TU 05.00.00 15.00.00 000
WE 05.00.00 15.00.00 000
TH 05.00.00 15.00.00 000