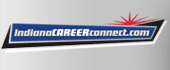 Job Information
RR Donnelley

IT Engineer

in

Plainfield

,

Indiana
IT Engineer

Information Technology
Plainfield, IN
•
ID:
49133
•
Full-Time/Regular
Summary
Primarily responsible for site computer hardware and local installed software applications. Supervises and provides technical support to site System/Maintenance Technicians. Installs, configures, and troubleshoots computer networks, servers, workstations and associated assemblies.
Responsibilities
Supervises site System/Maintenance Technicians

Performs network troubleshooting to isolate and diagnose common network problems

Upgrades network hardware and software components as required

Installs upgrades, and configures network printing, directory structures, rights, security, and software on servers

Provides users with network technical support

Responds to the needs and questions of users concerning their access of resources on the network

Establishes network users, user environment, directories, and security for networks being installed

Perform on-site validation and testing of software scripts utilized in the conversion and/or testing of hard disk drives

Manage revision control and configuration of hardware systems

Participate with other facility departments in pursuing and developing effective, efficient production systems and processes through analysis of statistical data and workflow

Participate with other RRD sites to explore business technologies and strategies, for both existing and potential business

Interact with vendor/providers of hardware and software solutions to ensure effective supportable systems are utilized in RRD solutions

Provide Tier II support to the installed production system (hardware and software)

Provide on call support in a 24 by 7 environment

Ensure that all aspects of the Quality Policy and Objectives are understood and enacted

Performs all assignments in compliance with the RRD IT Security Policy

Ensure a clean and safe working environment while complying with all safety rules and regulations

Perform a variety of miscellaneous job duties as assigned by management representatives within the scope of responsibilities and requirements of the job
RRD is an EEO/AA including Vets and Disabled Employer
Required Skills
Ability to define problems, collect data, establish facts, and draw valid conclusions and the ability to interpret an extensive variety of technical instructions in mathematical or diagram form and deal with several abstract and concrete variables. The employee must frequently lift items to a height of three to four feet and/or move items that weigh up to ten pounds and occasionally lift and/or move items that weigh up to twenty-five pounds.
Required Experience
Bachelor's Degree or equivalent from a four-year college or university is preferred; 3+ years related experience and/or training; or equivalent combination of education and experience; minimum of four years experience with hard disk drive technology; knowledgeable of all standard industry hard disk drive interfaces; general familiarity with SCSI command set; ability to analyze and resolve problems with hardware and software in a networked environment; strong oral and written communication skills are a requirement; experience supporting hard disk drive configuration systems a plus; knowledge of Windows NT, Windows Networking, DHCP, TCP/IP, Ethernet, and general information desired.