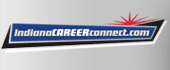 Job Information
Medtronic

Technician III

in

Plainfield

,

Indiana
Technician III
Location:
Plainfield, Indiana, United States
Requisition #:
21000B5E
Post Date:
Jun 03, 2021
Careers that Change Lives
The Service Technician III is responsible for all aspects of service on medical devices; complaint verification, troubleshooting down to component level, repair, testing and documenting results. Responsible for following all procedures and policies related to this job which can affect the quality of products and services provided to customers. Qualified candidates will possess strong troubleshooting and problem-solving skills.
A Day in the Life
Responsibilities may include the following and other duties may be assigned.
Confer with appropriate personnel such as lead, supervisor and engineering staff on assembly and service issues and provide improvement recommendations.

Follow specifications, assembly blueprints and process instructions in order to assemble and repair electro-mechanical components or sub-assemblies. Able to troubleshoot at a system, board and component level.

Demonstrate the ability to use the appropriate equipment, tools and machines in order to complete assigned tasks.

Understand the appropriate action to prevent deviations from disrupting normal workflow. Effectively respond to questions from other Service Technicians. Effectively work with others to conduct work assignments within and across work groups.

Investigate and resolve product/component problems as reported by the customer- complaint investigation

Train and mentor others in the work group.

Demonstrates knowledge and understanding of Quality System Requirements and all other applicable skills

Troubleshoots problems to determine root cause of issue and may also recommend a corrective action.

Repairs and tests products according to product documentation- process, service manual, etc.

Recognizes failures and set up problems and isolates problems and takes appropriate action to resolve those problems.

Performs required repairs to return unit to and operational state.

Inspects all work, including paperwork, before marking product as complete.

Manage parts inventory online

Document work performed in service system and complaint tracking system, when applicable
Must Have: Minimum Requirements
High school diploma or equivalent required

Minimum of 4 years of experience of relevant experience and may require vocational or technical education or certification in addition to prior work experience
Nice to Have
Prior experience in medical device electro-mechanical assembly in an FDA-regulated environment preferred. Lean Manufacturing/Six Sigma
Must possess problem solving skills, strong digital and analog skills, ability to troubleshoot in a logical manner. Professional, clear verbal and writing communication. Understanding of assembly blueprints, schematics, analog and digital circuit operation and process documentation; satisfactory soldering skills; ability to use both PC and operating systems. Excellent interpersonal skills.
Ability to maintain standard production rates.
Comply with company policies and procedures and follow Good Manufacturing Practices (GMP).
Demonstrate initiative and ability to perform as part of a team.
About Medtronic
Together, we can change healthcare worldwide. At Medtronic, we push the limits of what technology, therapies and services can do to help alleviate pain, restore health and extend life. We challenge ourselves and each other to make tomorrow better than yesterday. It is what makes this an exciting and rewarding place to be.
We want to accelerate and advance our ability to create meaningful innovations - but we will only succeed with the right people on our team. Lets work together to address universal healthcare needs and improve patients lives. Help us shape the future.
Physical Job Requirements
The physical demands described within the Responsibilities section of this job description are representative of those that must be met by an employee to successfully perform the essential functions of this job. Reasonable accommodations may be made to enable individuals with disabilities to perform the essential functions. For Office Roles: While performing the duties of this job, the employee is regularly required to be independently mobile. The employee is also required to interact with a computer, and communicate with peers and co-workers. Contact your manager or local HR to understand the Work Conditions and Physical requirements that may be specific to each role. (ADA-United States of America)
It is the policy of Medtronic to provide equal employment opportunity (EEO) to all persons regardless of age, color, national origin, citizenship status, physical or mental disability, race, religion, creed, gender, sex, sexual orientation, gender identity and/or expression, genetic information, marital status, status with regard to public assistance, veteran status, or any other characteristic protected by federal, state or local law. In addition, Medtronic will provide reasonable accommodations for qualified individuals with disabilities.
Medtronic