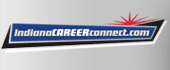 Job Information
Goodwill Industries of Michiana, Inc.

WDS WIOA Youth Business Engagement Specialist Portage (Full Time 40 hrs)

in

Portage

,

Indiana
WDS WIOA Youth Business Engagement Specialist Portage (Full Time 40 hrs) - Portage, IN
WDS WIOA Youth Business Engagement Specialist Portage (Full Time 40 hrs)
01-Sep-2020 to 30-Oct-2020 (EST)

Portage, IN, USA

Salary

Full Time
Store Discount, Vacation, Holidays, Insurance, Tuition Reimbursement & Retirement Savings Options
JOB OBJECTIVE:
Serve as a key strategic partner with WorkOne, Goodwill Career Advisors, and local companies in LaPorte, Porter, and Lake Counties. Create, market, brand, sale, recruit and provide Work Experience, On the Job Training, and Employment opportunities for out of school youth between the ages of 16-24. This position reports to the Out of School Youth Director.
ESSENTIAL JOB FUNCTIONS:
Research successful and innovative employment opportunities.

Ability to negotiate contracts with OSY and local business partners.

Manage the screening and hiring process for the program.

Provide excellent oral and written communication skills.

Conduct job analysis prior to placement for all potential opportunities to ensure an appropriate job match.

Educate employers on ADA and reasonable accommodations.

Facilitate communication for OSY, as needed, throughout the interview and application process.

Provide on/off site job support for placed OSY.

Maintain open communication and positive relationships with employers.

Develop and maintain business partnerships in the community.

Track and record weekly placements and submit to OSU Director.

Able to work under pressure.

Implement strong IT knowledge and computer competencies Indiana Career Connect, Indiana Career Explorer, TrackOne, Microsoft Office Suite and additional software introduced by Goodwill industries and Work One.

Create, deliver, edit, and optimize marketing materials for Goodwill Industries OSY program.

Become an industry cluster expert.

Openly discuss and coordinate with WorkOne Managers, Goodwill Career Advisors current recruitment, training and business service projects.

Maintain a current knowledge of local labor market information and trends and share with OSY and local business partners.

Document work activity on a daily basis.

Provide weekly updates to Out of school youth director.

Attend WorkOne Staff meetings to share updates.

Ability to exercise discretion while regularly managing confidential information.

Partner with WorkOne BSR team to leverage new and existing business leads that will turn into a WE, OJT, or Job opportunity.

Schedule daily travel plans in the local community to provide employer/business services, marketing and recruitment activity.

Assist Goodwill Career Advisors with the employer connection process.

Position Goodwill Industries and WorkOne as a valuable resource by increasing the number of opportunities by placing youth that are prepared with knowledge, talent and skills needed to enter a competitive workforce

Ability to work independently.

Develop strong Business relationships with youth serving organizations and post-secondary institutions so that the workforce development interest of industry are advocated and addressed.

Execute communication campaign targeted at businesses, OSY, parents, and educators to foster interest in the program.

Ability to solve practical problems and deal with a variety of concrete variables, exercising judgment, ingenuity and initiative.

Strong desire to develop skills and expertise in relation to Youth opportunities and career exploration.
OTHER JOB FUNCTIONS:
Support other staff as needed.

Continually seeks and accepts opportunities for professional growth.

Other tasks as assigned by supervisor.
SPECIFICATIONS:
Excellent Counseling Skills.

Excellent Listening Skills.

Ability and Knowledge of interpreting assessments.

Excellent organizational and planning skills.

Excellent data entry skills.

Knowledge of regional Education and Training offerings, including Adult Education Centers.

2 years related experience.

Bachelor's degree in related field.

Valid driver's license, automobile insurance and a safe driving record.
ENVIRONMENTAL CONDITIONS:
Light industrial area with significant dust.

Office environment (as applies).
EQUIPMENT USED:
Standard office equipment

Computer
Goodwill Industries of Michiana, Inc https://MichianaGoodwill.applicantpro.com