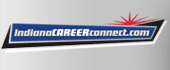 Job Information
National Park Service

Biological Science Technician (Plants)

in

Porter

,

Indiana
Biological Science Technician (Plants)
Department of the Interior
National Park Service
Overview
##### Open & closing dates
11/07/2019 to 11/20/2019
This job will close when we have received 100 applications which may be sooner than the closing date. Learn more
Competitive
GS 7
$46,554 to $60,522 per year
Temporary - Term appointment NTE 4 yrs
Full-Time
Location
1 vacancy in the following location:
-
Porter, IN
Relocation expenses reimbursed
No
Telework eligible
No
- Duties
Summary
This position is located in Indiana Dunes National Lakeshore in the Natural Resource Management Division. TERM positions do not convey permanent status in the Federal service and will be for a period not to exceed thirteen months, with possible extensions up to a total of four years without further competition.
Open to the first 100 applicants or until 11/20/2019 whichever comes first. All applications submitted by 11:59 (EST) on the closing day will receive consideration.
Learn more about this agency
Responsibilities
Anticipated Entry on Duty: 12/29/2019. The technician will work for the Resource Management (Natural) Division of Indiana Dunes National Lakeshore. The primary duties of the position include assisting with natural resources project planning as well as training, leading, and supervising field crews to execute natural resources management projects. The technician may assist with conducting literature searches, compiling data on park resources, researching historic resource attributes, identifying potential effects of management methods on biota, summarizing and recording information in databases, conducting field condition assessments, planning management actions, and conducting natural areas management fieldwork. The technician will also train, lead, and supervise temporary field staff, interns, and/or volunteers conducting natural areas management fieldwork, including but not limited to tool and equipment use and maintenance, plant identification, data collection, and herbicide application, as well as manage associated supplies and equipment. The technician will collect and maintain project data, and map work sites using Global Positioning System (GPS) and Geographic Information System (GIS) technology. Work will require applying herbicide to undesirable vegetation, operation and maintenance of restoration equipment, and carrying supplies weighing up to 50 pounds over uneven terrain. The technician will organize, schedule, and execute a variety of established natural resource management projects, ensure adequate quality control of data, and prepare draft project reports. Work will be both indoors and outdoors. Outdoor work will be conducted in a variety of upland and wetland habitats under varying weather conditions and will involve strenuous manual labor and exposure to biting insects and poisonous plants. For more information on the duties of this position contact: Gia Wagner at 219-395-1552.
Physical Demands:The work is partially sedentary with prolonged standing, walking, and bending often required. Heavy items (e.g., equipment and packs up to 50 pounds) must be lifted and carried on a routine basis. Work Environment: The work is performed in an office, laboratory, and in the field. Field work includes exposure to extreme weather conditions and terrain, pesticides, poisonous plants, biting insects, and wild animals. Laboratory work may involve exposure to hazardous chemicals.
Travel Required
Not required
Supervisory status
No
Promotion Potential
None
0404 Biological Science Technician
- Requirements
Conditions of Employment
U.S. Citizenship required.
Appointment subject to background investigation and favorable adjudication.
Meet Selective Service Registration Act requirement for males.
Selectee will be required to participate in the Direct Deposit Electronics Funds Transfer Program.
You may be required to operate a government (or private) motor vehicle as part of your official duties. Prior to your first official motor vehicle operation, and again every year thereafter (or more frequently if management determines such need exists), you will be required to sign an affidavit certifying to your possession of a valid State issued driver's license that is current and has not been revoked, suspended, canceled, or otherwise disqualified in any way to prohibit your operation of a motor vehicle. You will also submit a photocopy of your valid State issued driver's license prior to your first official motor vehicle operation, and again every year, or more frequently if management determines such need exists. Lastly, you may be required to submit (within a State sealed envelope or submitted directly by the State authorities), and at your own expense, all certified driving records from all States that discloses all valid driver's licenses, whether current or past, possessed by you. Please indicate in your application whether you possess a valid State driver's license.
You will be required to wear a uniform and comply with the National Park Service uniform standards. A uniform allowance will be provided.
You will be required to complete a one-year trial period.
Qualifications
All qualifications must be met by the closing date of this announcement-11/20/2019-unless otherwise stated in this vacancy announcement.
Credit will be given for all appropriate qualifying experience. To receive credit for experience, your resume MUST clearly indicate the nature of the duties and responsibilities for each position, starting and ending dates of employment (month/year), and the resume must reflect full and/or part-time or total number of hours worked (i.e., work 40+ hours a week, rather than indicating full-time). If part-time, the hours must be annotated to be able to pro-rate the amount o qualified specialized experience.
To qualify for this position at the GS-07 grade level, you must possess one of the following minimum qualifications by close of the announcement:
EXPERIENCE: At least one full year of specialized experience comparable in scope and responsibility to the GS-06 grade level in the Federal service (obtained in either the public or private sectors). This experience includes activities such as: project lead to implement exotic plant control efforts; analyzing and providing botanical data for long-term planning efforts; conducting botanical surveys to be used in environmental assessments; developing site restoration plans, etc. You must include hours per week worked. -OR- EDUCATION: Successful completion of at least one full year (18 semester hours or equivalent) of graduate level study that directly applies to the position such as botany, ecology, environmental science, natural resource management, etc. Graduate education or an internship meets the specialized experience required above GS-5 only in those instances where it is directly related to the work of the position. Internships not completed as a part of your educational curriculum, and recorded on your transcript, will not be considered qualifying as education. However, it may be considered qualifying for specialized education. You must include transcripts. -OR- Successful completion of a combination of education and experience as described above. Only graduate level coursework is considered qualifying when combined with specialized experience. The total must equal at least 100 percent to qualify. You must include transcripts.
Volunteer Experience: Experience refers to paid and unpaid experience, including volunteer work done through National Service programs (e.g., Peace Corps, AmeriCorps) and other organizations (e.g., professional; philanthropic; religious; spiritual; community, student, social). Volunteer work helps build critical competencies, knowledge, and skills and can provide valuable training and experience that translates directly to paid employment. You will receive credit for all qualifying experience, including volunteer experience.
You must include months, years and hours per week worked to receive credit for your work and/or volunteer experience. One year of specialized experience is equivalent to 12 months at 40 hours per week. Part-time hours are prorated. You will not receive any credit for experience that does not indicate exact hours per week or is listed as "varies".
Education
To qualify based on education, you must submit a legible copy of transcripts from an accredited institution with your name, school name, credit hours, course level, major(s), and grade-point average or class ranking. Transcripts do not need to be official, but if you are selected for this position and you used your education to qualify, you must provide official transcripts before you begin work.
If you are using education completed in foreign colleges or universities to meet qualification requirements, you must show that your education credentials have been evaluated by a private organization that specializes in interpretation of foreign education programs and such education has been deemed equivalent to that gained in an accredited U.S. education program; or full credit has been given for the courses at a U.S. accredited college or university.
Additional information
TERM positions do not convey permanent status in the Federal service and will be for a period not to exceed thirteen months, with possible extensions up to a total of four years without further competition.
This announcement may be used to fill additional positions if identical vacancies occur within 90 days of the issue date of the referral certificate.
Travel, transportation and relocation expenses will not be paid. All travel, transportation, and relocation expenses associated with reporting for duty in this position will be the sole responsibility of the selected employee.
Government housing is NOT available.
ICTAP/CTAP Clearance: Current surplus and current or former displaced Federal individuals who have special priority selection rights under the Agency Career Transition Assistance Program (CTAP) or the Interagency Career Transition Assistance Program (ICTAP) must be well qualified for the position to receive consideration for special priority selection. Well qualified means that the applicant meets the following: OPM qualification standards for the position; all selective placement factors, where applicable; special qualifying conditions that OPM has approved for the position, where applicable; is physically qualified with reasonable accommodation, where appropriate to satisfactorily perform the duties of the position upon entry; and is rated by the organization at least at the well qualified level on all competencies. Federal employees seeking CTAP/ICTAP eligibility must submit proof that they meet the requirements of 5 CFR 330.605(2) for CTAP and 5 CFR 330.704 for ICTAP. This includes a copy of the agency notice, a copy of their most recent Performance Rating, and a copy of their most recent SF-50 noting current position, grade level, and duty location. Please annotate your application to reflect that you are applying as a CTAP/ICTAP eligible. If you are selected for Federal employment, you will be required to fill out a Declaration of Federal Employment, OF-306, prior to being appointed to determine your suitability for Federal employment and to authorize a background investigation. Failing to answer all questions truthfully and completely or providing false statements on your application may be grounds for not hiring you, or for firing you after you begin work. Also, you may be punished by fine or imprisonment (U.S. Code, Title 18, section 1001).
If you are unable to apply online or need to fax a document that you do not have in electronic form, view the following link for information regarding an Alternate Application. Click the following link for more information, https://help.usastaffing.gov/Apply/index.php?title=Alternate_Application_Information.
How You Will Be Evaluated
You will be evaluated for this job based on how well you meet the qualifications above.
A review of your resume and supporting documentation will be made and compared against your responses to the Assessment Questionnaire to determine if you are qualified for this job. If your resume is incomplete or does not support the responses provided in the Assessment Questionnaire, or if you fail to submit all required documentation, you will be rated 'ineligible', 'not qualified', or your score will be adjusted accordingly. If a determination is made that you have inflated your qualifications or experience, you can lose consideration for this position. Please follow all instructions carefully; errors or omissions can affect your rating.
Candidates will be rated and ranked using Category Rating procedures. These procedures place candidates with veteran's preference above non-preference eligibles within each category. Veterans with a service connected disability of at least 10 percent are listed in the highest quality category, except when the position being filled is scientific or professional at the GS-09 grade level or higher. Under Category Rating, candidates will be rated and ranked into one of three categories:
Best Qualified - applicants possessing experience that substantially exceeds the minimum qualifications of the position including all selective factors and are highly proficient in all requirements of the job and can perform effectively in the position
Well Qualified - applicants possessing experience that exceeds the minimum qualifications of the position including all selective factors and are proficient in most of the requirements of the job
Qualified - applicants possessing experience that meets the minimum qualifications of the position including all selective factors and are proficient in some, but not all of the requirements of the job.
You will be evaluated on the following competencies: - Botany - Leadership - Technical Competence - Technology Application
Background checks and security clearance
Security clearance
Not Required
Drug test required
No
Position sensitivity and risk
Non-sensitive (NS)/Low Risk
Trust determination process
Credentialing
- Required Documents
The following documents are required and must be submitted by 11:59 PM (EST) on 11/20/2019:
Resume which includes a list of all significant jobs held and duties performed, dates specified in month and year format, and the resume must reflect full and/or part-time or total number of hours worked (i.e., work 40+ hours a week, rather than indicating full-time). If part-time, the hours must be annotated to be able to pro-rate the amount of qualified specialized experience. If military or civilian, please include your rank and/or grade.
A complete Occupational Questionnaire
Other Supporting Documents, if applicable, such as:
Veterans Preference Documentation:
If you are a Discharged, Non-Disabled Veteran, you must submit a copy of your DD-214 showing character of discharge (Member 4 copy), or other Documentation of Service and Separation under Honorable Conditions, as listed on the SF15. If you don't have your DD-214, you may request it after discharge from the National Archives.
If you are a veteran within 120 days of discharge, you must submit signed documentation from the Armed Forces certifying: 1) your expected release/retirement from active duty, 2) under honorable conditions, 3) your pay grade/rank/rate at time of discharge, 4) dates of active duty service, 5) any campaign or expeditionary medals received, & 6) dated within 120 days of your separation.
If you are a Disabled Veteran, Purple Heart Recipient, or Mother or Spouse of a Disabled or Deceased Veteran, you must submit all additional proof required by the SF15, and if applicable, a completed SF15. You may request a copy of your Department of Veterans Affairs letter from www.ebenefits.va.gov or call 1-800-827-1000 to establish proof of disability.
College transcripts, if qualifying based on education.
Documentation for Interagency/Career Transition Assistance Plan consideration if you are a displaced Federal employee within the local commuting area. You must include: 1) Proof you are a displaced Federal employee, e.g., RIF Separation Notice, Notice of Proposed Removal, etc; 2) SF-50s (Notifications of Personnel Action) showing career/conditional tenure competitive status, promotion potential and duty location; and 3) your most recent performance appraisal. To exercise selection priority, displaced or surplus Federal employees must be rated well-qualified or above 85 on the rating criteria for this position.
Do not submit photographs with your application package. Documents with photographs may not be seen by hiring officials - you must remove your image from any badges, licenses, etc.
Do not upload Adobe portfolio documents. Adobe portfolio documents are not viewable by our agency's staffing offices.
If you are relying on your education to meet qualification requirements:
Education must be accredited by an accrediting institution recognized by the U.S. Department of Education in order for it to be credited towards qualifications. Therefore, provide only the attendance and/or degrees from schools accredited by accrediting institutions recognized by the U.S. Department of Education.
Failure to provide all of the required information as stated in this vacancy announcement may result in an ineligible rating or may affect the overall rating.
- Benefits
A career with the U.S. Government provides employees with a comprehensive benefits package. As a federal employee, you and your family will have access to a range of benefits that are designed to make your federal career very rewarding. Learn more about federal benefits.
Review our benefits
Eligibility for benefits depends on the type of position you hold and whether your position is full-time, part-time, or intermittent. Contact the hiring agency for more information on the specific benefits offered.
- How to Apply
To apply for this position: You must complete the occupational questionnaire and submit the documentation specified in the Required Documents section below. To receive consideration, the complete application package must be submitted by 11:59 PM (EST) on 11/20/2019. WE DO NOT ACCEPT HARD-COPY OR E-MAIL APPLICATION PACKAGES.
Select Apply. If you are not logged in, you will be prompted to login or create an account.
Prompted to Start the Application Process by selecting "Start Application."
Click here for USAJobs Help with "How to create an application"
To PREVIEW the application questionnaire, select the following link: https://apply.usastaffing.gov/ViewQuestionnaire/10649718
Select or add the resume you want to use for this application. Click here on how to build a resume in USAJOBS.
Select documents you want included in this application.
Review package to acknowledge your documents were reviewed.
Select if you want to include your demographic information.
After reading and certifying the application is true and submitted in good faith, select "Continue to Agency Site."
Follow onscreen prompts and instructions to complete your application.
Add the supporting documents by indexing your documents with the dropdown.
Upload any missing required documents or optional documents.
Review and Submit Application.
While logged in, you can check the status of your application by selecting "+" next to the job title for this position.
You can review or revise your application at any point during the open period of the announcement.
To update an application, you should log into your USAJOBS account and select "+" next to the job title for this position. Select "Update Application" for this job.
Note: When you click Update Application, you will be prompted to re-select your documents from USAJOBS. Documents submitted with the first application will no longer be associated with the applicant record. So it is important that you select all documents you want to use in the re-application.
Agency contact information
Michele Hofer
Phone
440-717-3731
Email
michele_hofer@nps.gov
Address
Indiana Dunes National Park 1100 N Mineral Springs Rd Porter, IN 46304 US
Learn more about this agency
Next steps
Once the Occupational Questionnaire is received you will receive acknowledgement that your submission was successful. If you are among the most qualified candidates and your name is referred to the hiring official, you may be contacted directly for a possible interview. You will be notified of the status of your Application Package at the time candidates are referred for consideration, and when the selection process is complete.
- Fair & Transparent
The Federal hiring process is setup to be fair and transparent. Please read the following guidance.
Equal Employment Opportunity Policy
The United States Government does not discriminate in employment on the basis of race, color, religion, sex (including pregnancy and gender identity), national origin, political affiliation, sexual orientation, marital status, disability, genetic information, age, membership in an employee organization, retaliation, parental status, military service, or other non-merit factor.
Equal Employment Opportunity (EEO) for federal employees & job applicants
Reasonable Accommodation Policy
Federal agencies must provide reasonable accommodation to applicants with disabilities where appropriate. Applicants requiring reasonable accommodation for any part of the application process should follow the instructions in the job opportunity announcement. For any part of the remaining hiring process, applicants should contact the hiring agency directly. Determinations on requests for reasonable accommodation will be made on a case-by-case basis.
A reasonable accommodation is any change to a job, the work environment, or the way things are usually done that enables an individual with a disability to apply for a job, perform job duties or receive equal access to job benefits.
Under the Rehabilitation Act of 1973, federal agencies must provide reasonable accommodations when:
An applicant with a disability needs an accommodation to have an equal opportunity to apply for a job.
An employee with a disability needs an accommodation to perform the essential job duties or to gain access to the workplace.
An employee with a disability needs an accommodation to receive equal access to benefits, such as details, training, and office-sponsored events.
You can request a reasonable accommodation at any time during the application or hiring process or while on the job. Requests are considered on a case-by-case basis.
Learn more about disability employment and reasonable accommodations or how to contact an agency.
Legal and regulatory guidance
Financial suitability
Social security number request
Privacy Act
Signature and false statements
Selective Service
New employee probationary period
This job originated on www.usajobs.gov. For the full announcement and to apply, visit www.usajobs.gov/GetJob/ViewDetails/551043600. Only resumes submitted according to the instructions on the job announcement listed at www.usajobs.gov will be considered.