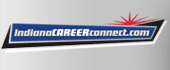 Job Information
Superior Maintenance Co.

Production Team Member

in

Princeton

,

Indiana
Shift Differential, Sign-on Bonus, Referral Bonus Program, Attendance Bonus Program, benefits eligible after 90 days
Responsible for ensuring your customer receives their required parts in a timely manner while performing jobs safely.
MAJOR RESPONSIBILITIES:
CONSISTENTLY follow Safety Procedures/PPE Requirements
CONSISTENTLY follow all quality inspection procedures.
Work as part of a Team.
Report to assigned work area on time everyday.
CONSISTENTLY execute all loading and part handling processes to ensure "Production Sequencing Order" in maintained.
Rotate and cross train on all production jobs to ensure skills flexibility and full process knowledge.
Learn TPS Process
KAIZEN- Participate in problem solving and Continuous Improvement activities (P.D.C.A.) Plan, Do, Check, Act
STANDARD WORK- Learn and understand what it and why we have to comply.
FMDS COMPLIANCE- FMDS (Floor Management Development System) taking the concept of 5-S to the next level.
Learn proper P.I.E. (Powered Industrial Equipment) operation procedures required for job and area.
Contact Team Leader Immediately for any and all issues relating to Safety, Quality, Production, Equipment, Etc.
Follow Team Leader work instruction requests in performing similar and related/unrelated duties as required.
In regular daily communications with the customer, communicate with respect and accountability at all times.
Requirements
LIFTING:
Lifting…TM can lift up to 33 pounds from the floor/ground to their waist level.
Lifting…TM can lift 15-20 pounds from their knee level to their waist level.
TM can lift/transfer parts weighing 25 pounds from waist to waist level.
TM can lift 25 pounds from waist to shoulder level.
TM can lift parts from 8 pounds using a single arm from waist to shoulder level.
PUSHING:
TM can push carts on wheels on level concrete surfaces and up ramp which requires 15kg of 33 pounds of force.
STANDING/WALKING:
Team members stand and walk constantly throughout their work shift.
UPPER EXTREMITY ACTIVITY:
Team Members routinely work with their arms at or slightly above shoulder level.
FINE MOTOR:
Team members do fine motor activities with their hands.
Benefits
Full time employees are eligible to participate in our company benefits package. This includes, but is not limited to: Medical, Dental, Vision, 401K, Life insurance and other available employee paid ancillary insurances .