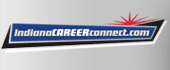 Job Information
Reid Health

Clinical Dietitian

in

Richmond

,

Indiana
The Clinical Dietitian demonstrates Courtesy, positive Attitude, Respect, and Enthusiasm to patients, residents, visitors, and staff. She/he is cognizant of their role as part of the hospital and department leadership and their role as a community member. She/he consults with medical and nursing staff regarding patient nutritional service. Medical nutritional therapy is provided across the continuum of care.
Evaluates client's nutritional status, utilizing various lab values and physical assessments, obtaining the provider's orders as required.

Assesses client's food preferences, methods of preparation and cultural and environmental factors affecting the client's dietary intake. Identifies barriers to learning such as cognitive limitations and language barriers.

Utilizes Nutrition Care Process and Nutrition Focused Physical Exam. Monitors and evaluates outcomes and adjusts intervention if warranted.

Provides medical nutrition therapy utilizing age appropriate techniques, accurately calculating calorie, protein, and fluid needs.

Makes appropriate recommendations in the management of enteral/parenteral nutrition.

Educates the client's family or other caregivers about the need for and preparation of therapeutic diets as part of the treatment plan.

Participates in the development and revision of the client's plan of care as a member of the interdisciplinary team.

Provides guidance in the selection and preparation of foods and their appropriateness to the overall nutritional treatment plan.

Oversees congregate meal service, home delivered meals, nourishment, inventory and sanitation, supervising paraprofessional staff in the performance of their duties as they relate to nutritional services. Documents the supervision according to established procedures.
Education Required: Bachelor's or advanced degree from accredited institution with major in nutrition or dietetics.
Experience Preferred: Successful experience in PACE, long term care, or hospital dietetics preferred.
Certification/Licenses required: Must be a registered dietitian with IN license or registry-eligible and obtain IN license within introductory period. Must obtain ServSafe certification.
Salaried. Provide weekend coverage monthly
Requisition ID: 2020-7199
Street: 1100 Reid Parkway