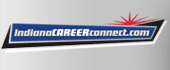 Job Information
Reid Health

Epic Principal Trainer

in

Richmond

,

Indiana
Responsible for development and implementation of the training program for respective clinical application(s). In collaboration with Innovations Director, Epic Training Managers, IT Application Analysts, Epic and other Principal Trainers at Reid, assists in developing project plans and training calculators, monitors population to be trained, creates content for all training material and collateral materials. In collaboration with Epic and Reid leadership, Principal Trainer is responsible for building, testing, and maintaining the training environment. Will also assist with credentialing classroom trainers and also assist with Epic classroom training as the need arises. In-depth knowledge of Epic software is obtained by attending training with Epic and with completion of application, certification projects and tests.
Completes assigned Epic certifications, training, projects and testing.

Works closely with our Epic Certified Analysts, Principal Trainers and Credentialed Trainers for assigned applications.

Learns department workflows and application to the level of being able to test, adapt, and troubleshoot functions of the system and make recommendations for systems improvements. Use observation, job shadowing and hands on learning as a means to elevate your knowledge to the expert level.

Works in conjunction with Epic to develop and implement the training program for respective Epic application(s).

Build and maintain the training environment.

Create and maintain all training materials, including Tip Sheets.

Works closely with Reid departments to ensure training, resources, systems, and workflows are appropriate.

Works closely with trainers and analysts to communicate consistent training and Message to the end users.

Works in conjunction with Epic, Epic Training Manager(s), Reid Leadership and Epic Project Team for upgrades and ongoing support of applications.

Provides end-user classroom training in a structured classroom setting, via teleconferencing, or in specific departments.

Engages end users in the learning experience through creativity, enthusiasm, and high energy

Observes learning abilities of end users, assess comprehension levels, and adjust teaching style to leaner capabilities. Uses the feedback obtained in survey data to make recommendations/adjustments to the teaching methods/styles of the instructors.

Facilitates and encourages end user adoption of change.

Develops strong relationships with staff and management to ensure a team environment.

Participates in strategic initiatives that will support training, workflow, quality, and overall results.

Participates in the implementation of new information systems or enhancements to existing systems involving the analysis of department requirements and the formation of recommended solutions.

Assists with the system design activities, recognizing and identifying constraints and shortcomings of particular technical approaches.

Keeps abreast of current industry developments and trends

Actively stays involved in department workflow changes and Epic changes and in turn ensures training materials are properly updated to reflect changes.

Assists in the preparation of project plans as needed to include time estimating, scheduling, and resource requirements.

Assists in coordinating training for updates, new hires and optimizations.

Assists with the development of system testing plans to include the preparation of test data necessary to assure expected results as defined by the specifications.

Advises supervisor of progress on projects and all major problems to be addressed.

Maintains a working knowledge of processes to provide guidance on best use of information systems and technology to facilitate practices.

Is knowledgeable of the Quality Assurance and Improvement Plan and leads a QA/I project quarterly for the needs of the Clinical Epic program.

Maintains electronic database which stores all training material for respective application(s)

Performs other assignments as specified by supervisor
Education Required: Associates Degree and/or Clinical Licensure
Education Preferred: Bachelor's Degree or Higher and Clinical Licensure
Experience Required: Minimum 5 years experience in Healthcare
Experience Preferred: 5 or more years experience in Healthcare with experience teaching and leading employees using adult education learning principles.
Must be an expert in the workflows specific to your Epic application.
Information Technology degree preferred.
Licensure: None required
Certifications: Must achieve Epic certification in respective application within 4 months of hire
Other: Maintains BLS if background is clinical (eg. LPN, RN)
Salaried
Requisition ID: 2020-6943
Street: 1100 Reid Parkway